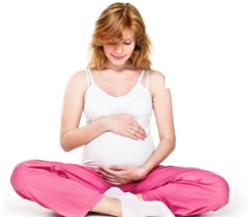 (PRWEB) May 12, 2011
The Consumer Justice Foundation, a free online resource that's intended to be used by consumers who need help understanding their legal rights when it comes to dealing with insurance companies and large corporations, hereby announces that the migraine headache drug known as Topamax (topamax.com) has been reclassified by the FDA (fda.gov/Drugs/DrugSafety/ucm245085.htm) within its pregnancy category. The Consumer Justice Foundation wants to make every effort to alert those who may be using Topamax for migraines that there are potential dangers related to using Topamax in pregnancy.
Topamax is an anticonvulsant medication that's manufactured by Ortho-McNeil Pharmaceutical. It is prescribed to patients who need help minimizing the symptoms associated with migraine headaches, and the medication has been available since 1995. Topamax has been used by approximately 4 million people since that date for help with migraine headaches and other conditions, and it was approved in 2004 for use in reducing migraine frequency.
Unfortunately, several studies (nlm.nih.gov) have been performed that have added tangible backing to claims made by patients that the use of Topamax in pregnancy brings about a risk for the child being born with severe birth defects. One such study that was published in 2008 closely tracked more than 200 pregnancies and came to conclusions that led to action being taken by the FDA.
This study was entitled, "Topiramate in Pregnancy: Preliminary Experience from the UK Epilepsy and Pregnancy Register," (ncbi.nlm.nih.gov/pubmed/18645165) and it showed that of the 178 babies that were born in conjunction with the study to mothers who had used Topamax in pregnancy, 16 were born with major birth defects that included cleft lip and cleft palate.
As a result of studies like the one mentioned above, the FDA ultimately took action (fda.gov/Drugs/DrugSafety/ucm245085.htm) with regards to using Topamax for migraines while pregnant. Specifically, the FDA reclassified Topamax as a member of Pregnancy Category D, which means, according to the FDA, that "there is positive evidence of human fetal risk based on human data but the potential benefits from use of the drug in pregnant women may be acceptable in certain situations despite its risks." Therefore, the FDA directed the makers of Topamax to update the labels of this medication with this information.
Parents of children who have already suffered as a result of the mother using Topamax in pregnancy should have their situation reviewed by an experienced Topamax lawyer so that they can understand their legal rights and options. This important legal help can be found through the Consumer Justice Foundation using http://www.TopamaxBirthInjury.com.
###