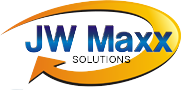 Scottsdale, Arizona (PRWEB) January 23, 2013
Brand reputation management experts JW Maxx Solutions keep current with reputation tactics by staying on top of current events, which is why this Washington Redskins "Catfish" story caught their attention. There has recently been a lot of news in the headlines about a senior football player from Notre Dame, Manti Te'o, and all of his fake girlfriend troubles. When someone hides behind a fake profile online, this has been coined "Catfishing", and this is exactly the same situation that effected the Washington Redskins team members.
According to Jeff Darlington of NFL.com, a fake profile had been contacting members of the team from the pseudonym "Sidney Ackerman". This profile used many different media platforms, such as Instagram, Twitter, and even Facebook. This fake profile contacted so many of the players that a bulletin was posted in the locker room warning the Washington Redskins team members to stay away from this "Catfish" profile.
Brand reputation management experts JW Maxx Solutions caught this story when it broke early on January 23rd, but NFL received enough information to publish the story on the Monday. When this fake persona "Sidney Ackerman" received news that the story was going to be published, every fraudulent account was deactivated. There is still no way to know exactly who was behind these profiles, but one thing is certain, businesses and people need to be aware of fraudulent profiles that could be detrimental to their brands.
JW Maxx Solutions, a top brand reputation management expert, warns businesses and clients to watch out for fraudulent profiles, because they can easily wreak havoc on a brand. If any one of these Washington Redskins players had fallen for this "Catfish" profile, they lose credibility, could potentially lose endorsements, and cause a negative flow of publicity. It is important that every move is monitored when it can negatively affect a business. JW Maxx Solutions CEO Walter Halicki states, "There is no excuse to be naive in your actions, when your brand has the potential to suffer, and this is why people have to pay attention to their interactions online, as well as with the media." The internet may be a black hole that is infinitely filled with information, and although some items may be had to find they never actually disappear. It is important to tend to a brand by being smart, not taking risks, and being aware of fraudulent profiles that exist solely to cause harm.
JW Maxx Solutions is one of the top brand management experts; because they focus on the newest and most effective tools to successfully manage their client's online presence. This is why JW Maxx Solutions is reminding clients that anything that happens over a virtual medium can easily affect any part of a reputation or the brand that a company has worked so hard to achieve. Luckily the Washington Redskins players got out of this "Catfish" situation with minimum side effects, but other people may not be so lucky in the future. This is one of the many reasons why people choose companies to manage their brand like that of top brand management experts JW Maxx Solutions.
****
JW Maxx Solutions, Online Reputation Management, Contact:
11811 N Tatum Blvd, Suite 3031
Phoenix, AZ 85028
Phone: (602) 953 – 7798
Email: info@jwmaxxsolutions.com
Website: http://www.jwmaxxsolutions.com