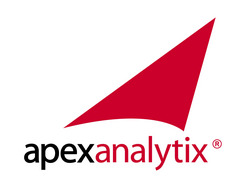 "Participants share real-world ideas and best practices that translate into proven value."
Greensboro, NC (PRWEB) February 22, 2010
APEX Analytix®, a leading provider of recovery audit services and software for performance improvement, error prevention and fraud detection in accounts payable, today announced it will host its next Top Gun Conference April 18-20 in Nashville, Tennessee.
The twice a year, invitation-only event draws top practitioners in accounts payable, shared services and procure-to-pay from Global 1000 companies. Attendees participate in thought-provoking presentations and panel discussions and hear from their peers and industry experts on a variety of financial topics – from forecasting and metrics to outsourcing and fraud prevention.
"For more than a decade, Top Gun has attracted financial leaders from some of the largest and most respected companies in the world," said Steve Yurko, CEO of APEX Analytix®. "Participants share real-world ideas and best practices that translate into proven value. They network with finance, accounts payable and shared services executives from similar-sized organizations and develop a peer pipeline of communication. And we manage to have a little fun along the way."
This year's conference will feature two separate tracks – a Retail track and a Commercial track. Some of the topics included are:

Emerging Business Models for 2010 and Beyond
Cost, Speed, Accuracy: Winning Strategies for the Three Pillars of Performance
Cause and Effect: Power Metrics with Real-World Financial Impact
Global Shared Services Center Cliff Notes: 10 Things You Should Do
Tax Compliance Strategies: Keeping Up with Government Regulation
Top Gun Problem Solver Session: Establishing Strategic Partnerships with Sourcing and Procurement
Internal Strategic Alignment: Bridging the Communication Gap with Upper Management
Improving Automation on a Budget
"We anticipate that Top Gun 2010 will offer rich content and an exceptional networking environment, continuing its legacy as a best-in-class financial executive conference," Yurko said.
For more information on APEX Analytix Top Gun conferences, contact Natia Seegers (nseegars (at) apexanalytix (dot) com, 800.284.4522, ext. 1268).
About APEX Analytix®
APEX Analytix® is a solutions company that maximizes a client's profitability by delivering innovative service and technology solutions that safeguard disbursements globally. The company has transformed the audit recovery industry with FirstStrike®, a highly functional family of standards-based software that detects and prevents both errors and fraud and improves performance across the procure-to-pay process. For more information, call 800.284.4522 or visit http://www.apexanalytix.com.
###