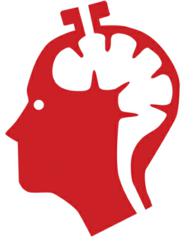 "Top Indexed Annuities.com", a New Retirement Educational Website for Baby Boomers and Retirees, is Released by Sage Financial Partners
Summit, NJ (PRWEB) July 27, 2012
Retirement income and safe-money planning specialists, Sage Financial Partners, teamed up this week with Annuity Think Tank to create a new educational retirement income website called "Top Indexed Annuities.com". The new informative retirement website will feature daily retirement and income planning content including blogs, articles, and retirement-focused white papers.
"Top Indexed Annuities" will also highlight relevant retirement videos focused on the importance of contractually guaranteed lifetime income and the pros and cons of annuities.
A recent retirement study by Allianz titled, "Reclaiming The Future," revealed that baby boomers are completely rethinking retirement. Instead of looking for growth and high returns, the fear of outliving their nest egg has turned the focus to preservation of principal, safety, and income.
About Sage Financial Partners
Sage Financial Partners is considered a leading authority on retirement planning, personal pension plans, college planning, "income for life" strategies, indexed annuities and tax reduction. Thousands of people have attended their conferences and workshops. Sage partners have also been featured experts by AOL Finance, Newark Star-Ledger, The Consumer's Advocate TV show, and on ABC, NBC and FOX affiliates. Best-selling books co-authored include "Breaking the Tax Code" and "Cash for College."
Because Sage Financial Partners are independent advisors, they research and give their clients access to a wide variety of products – the best from every niche. Their thinking is not confined to a narrow little world.
About Annuity Think Tank
Annuity Think Tank is an independent educational, research, and retirement marketing group specializing in annuities and retirement income. Annuity Think Tank's vision is to be the first place financial professionals and consumers come to for innovative annuity solutions, unbiased annuity education, annuity research, and the most comprehensive annuity information on the web. Please visit the main site, AnnuityThinkTank.com to view the Think Tank Network of website and to learn more about annuities, basic to advanced annuity concepts, and annuity calculators and white papers.