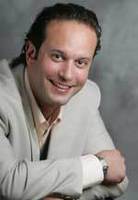 Boca Raton, FL (PRWEB) June 18, 2010
InternetMarketingClub.org will host a free webinar with one of the world's top 10 Internet marketing consultants, Jay Berkowitz. On the webinar, he will present his signature "Ten Golden Rules of Online Marketing," which features the top online Internet marketing techniques for search engine optimization and social media. The webinar will also include personalized website assessments. For an opportunity to have a website reviewed, visit InternetMarketingClub.org and post your interest. The free webinar will take place on June 23rd at 12:30pm EST.
Jay Berkowitz, one of the world's top 10 Internet marketing consultants and will uncover:

The top online internet marketing techniques
Explain strategies for search engine optimization
Help attendees set goals and develop a social media plan
Unveil the leading trends in Internet marketing
Share the strategy for developing a UVP or unique value proposition
"Each week the Internet Marketing Club features experts who focus on marketing on the web. From Pay Per Click to link building, affiliate marketing and much more. This week, we are focusing on the top online Internet marketing techniques to explain strategies for social media and search engine optimization," said Jay Berkowitz, who is considered one of the world's top 10 Internet marketing consultants. "The webinars are held to showcase the latest in Internet marketing and search engine optimization. The club was formed to help bring marketers and business owners together and ask questions about ways to increase profits and see better ROI with the web."
About the InternetMarketingClub.org:
The InternetMarketingClub.org is positioned as a professional social media networking website offering free search engine optimization training programs. Individuals are encouraged to take advantage of the free membership where they can interact with Internet Marketing experts and learn the latest tactics and strategies companies are using.
About Ten Golden Rules:
Ten Golden Rules is an interactive marketing agency founded by Jay Berkowitz based in Boca Raton, Florida. This search engine marketing, social media and strategic consulting agency provides companies with top online Internet marketing techniques and develop programs to generate website traffic, convert traffic into leads and sales, and develop ongoing communications with prospects. The 10 Golden Rules Internet Marketing Podcast is available at Podcast.TenGoldenRules.com and on iTunes. For more information please visit TenGoldenRules.com.
About Jay Berkowitz
Jay Berkowitz has been recognized as one of the world's top Internet marketing consultants and keynote speakers at many popular national and international conferences as well as a highly respected search engine optimization and Internet marketing consultant. Mr. Berkowitz author of "The Ten Golden Rules of Online Marketing," is also an active blogger, podcaster, and Internet strategist. He developed the University of San Francisco's Internet Marketing Masters Certificate program and is the founder of http://www.InternetMarketingClub.org. He has managed marketing departments for Fortune 500 brands: McDonald's Restaurants and Coca-Cola, and has managed online and offline programs for AT&T, Sprint, and leading health and fitness website eDiets.com. Mr. Berkowitz has received numerous awards including a SOFIE Award for Best Use of Emerging Media, a Special Bernay's Award and the Gold Medal from Women in Communications.
###