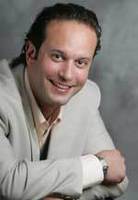 Boca Raton, FL (PRWEB) March 4, 2010
Jay Berkowitz, a top keynote speaker and founder of TenGoldenRules.com, has been asked to present at the 2010 Strategic Employee Communication Management Summit. His presentation, "The Social Organization: Improving Effectiveness through Workplace Conversations," will cover quality employee communications and internal business plans to help companies deal with the stresses of business and the possibility of mixed signals. The event is set to take place March 5th at The Conference Board Conference Center in New York.
"Social media and widespread internet access offers us new and exciting ways to deliver high quality employee communications," said top keynote speaker Jay Berkowitz.
Topics Covered Reviewing Quality Employee Communications:

Unlocking the value of employee communication using social media
Aligning and collaborating with employees in a changing workplace
Monitoring employee communication on the Internet
Creating a business plan for internal communications
Supporting new initiatives through social media
Shaping perceptions through dialogue and conversations
Measuring your social media efforts
About The Conference Board
The Conference Board has created and disseminated knowledge about management and the marketplace to help businesses strengthen their performance and better serve society. The Conference Board operates as a global independent membership organization working in the public interest.
About Ten Golden Rules:
Ten Golden Rules, founded by top keynote speaker, Jay Berkowitz, is based in South Florida. This strategic Internet marketing firm helps companies develop strategies and ideas for marketing on the Internet for driving more website traffic, using innovative SEO tactics, online business plans, internal communications and social media. The 10 Golden Rules Internet Marketing Podcast is available at Podcast.TenGoldenRules.com and on iTunes. For more information please visit TenGoldenRules.com.
About Jay Berkowitz
Jay Berkowitz has been recognized as one of the top business and keynote speakers and Internet marketing strategy consultants in South Florida and around the globe. As a business leader, he has managed marketing departments and developed high quality employee communications for Fortune 500 brands: McDonald's Restaurants and Coca-Cola, and has managed online and offline programs for AT&T, Sprint, and leading health and fitness website eDiets.com. Most recently, Jay received the Gold Coast PR Council's PR Star Award and has developed the InternetMarketingClub.Org.
###