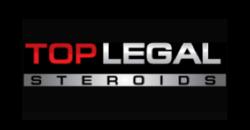 Las Vegas, NV (PRWEB) July 27, 2012
Natural steroid alternative industry leader, Top Legal Steroids, announces the release of their most powerful, effective and affordable legal steroid stack, the Anabolic Pro Stack. The company's three most synergistic and powerful legal steroid formulas, GH Flex, Winnie Flex, and Test Flex, have been combined into the Anabolic Pro Stack offering the greatest value to professional and amateur bodybuilders as well as gym enthusiasts alike. While the amazing muscle-building, strength enhancing and fat burning results from the individual formulas have been enjoyed for years, the Anabolic Pro Stack offers customers a full 90-day supply of all three powerful formulas with free domestic shipping as an added bonus all for just $299 for a limited time.
Despite the overwhelming number of weight loss, sports nutrition and natural bodybuilding products on the market, professional and amateur bodybuilders and gym enthusiasts around the world continue to passionately seek out ways to effectively obliterate body fat while still dramatically improve muscle mass, strength and performance. Each of the formulas offered in the Anabolic Pro Stack, when used in combination with one another, offers a synergistic combination of effective, safe and scientifically proven natural ingredients for maximum muscle-building, performance-enhancing and fat-burning benefits.
Most professional and amateur bodybuilders and weight trainees are not willing to risk the legal and health implications tied to illegal steroids, and many of them have adopted Top Legal Steroids' formulas as the core of their supplementation program. Scientifically proven health benefits of the formulas include increased strength and endurance, decreased body fat revealing increased vascularity, optimized metabolic and thyroid function, reduced fluid retention, enhanced recuperation, decreased fatigue, and improved performance both in the gym and the bedroom.
The Top Legal Steroid formulas offered as part of the Anabolic Pro Stack are used and endorsed by multiple professional bodybuilding athletes including National Lightweight, Middleweight, Light Heavyweight and Heavyweight Champions, Over-40 Masters Champions and an 8-Time Ms. Olympia. There is no other legal steroid alternative on the market that even claims that one professional athlete uses their product. The Top Legal Steroid formulas have been used by six professionals who have literally won dozens of national and professional competitions elevating the Top Legal Steroids product line into a league of its own.
With over 10 years on the market, Top Legal Steroids offers users a safe, convenient, and effective natural solution based on over 200 years of medical science. The company uses only scientifically proven pharmaceutical grade ingredients in optimum ratios and a trademarked sublingual delivery system with a proven absorption rate of a whopping 90%. Top Legal Steroids has established itself as the industry standard for safe, natural, effective legal steroids and offers natural alternatives to Human Growth Hormone, Testosterone, and Winstrol. For more information, visit http://www.sprayflex.com