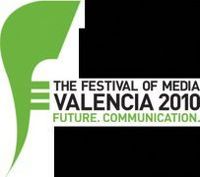 It is a great honour be nominated for this prestigious award. Pakistan, being a developing country and facing immense socio-economic and national security challenges, the role of media has become even more important. Amir Jahangir
(PRWEB) April 23, 2010
Amir Jahangir, one of Pakistan's most promising media professionals marked history today by becoming the first Pakistani to be selected in the global top 10 media professionals for the year 2010. The announcement was made at the International Festival of Media in Valencia, Spain.
The Festival, now in its fourth year, comprised of a two day conference with leading industry speakers, an exhibition of new media opportunities and a global awards ceremony showcasing the best creative media thinking and unrivalled networking opportunities.
This year, a new award, Media Professional of the Year for 2010 was also announced. This award was announced to celebrate the talents, skills and professionalism of an individual working in the global media industry in the previous 12 months. A shortlist was created through public nominations, which were sent in over the past 2 months from around the globe.
The people listed as the most popular nominees for this prestigious title were: Barry Cupples, CEO Asia Pacific, Omnicom Media Group, Maria Luisa Francoli, Global CEO, MPG Jack Klues, Managing Partner, VivaKi, Amir Jahangir, Former CEO, Samaa TV, Antonio Lucio, CMO, VISA, Tyler Moebius, CEO Adconion, Rani Raad, SVP Ad Sales, CNN International, Babs Rangaiah, VP Global Communications, Unilever and Mauricio Sabogal, WW Managing Director, Initiative. In addition to these 10 professionals nominated by institutions and individuals, this year the award winning jury selected Jack Klues, Managing Partner of Vivaki as the Media Professional of the year 2010. The award was announced at the award gala dinner, which also included various other global awards for best practices in communication and media. More than 20 winning categories were announced including Best Communications Strategy, Best Targeted Campaign, Award for Media Bravery, Best Use of Content and the Best Use of Mobile.
Speaking on the nomination for media professional of the year award, Amir Jahangir said, "It is a great honour to be nominated for this prestigious award, especially since this is a community driven nomination and carries the importance of public opinion. Pakistan, being a developing country and facing immense socio-economic and national security challenges, the role of media has become even more important. I believe Pakistani media needs to create content which is public driven and solution oriented, so that our people can see a better tomorrow in the times to come. The media must cultivate hope in the societies around us."
Amir Jahangir said that the time has come to create a new media age in Pakistan, which does not base its business success on cash value only but also aims at creating social dividends.
Amir Jahangir has also received many national and international awards for his remarkable leadership in changing the paradigm of media in Pakistan. He has recently been honoured as the Young Global Leader 2010 by the World Economic Forum for positioning the media as a watchdog on social challenges and for creating innovative communication models to address the prevailing socio-economic issues in Pakistan. Amir Jahangir last year was selected as the Program Advisor to the Vinnova-Stanford Center for Innovation Journalism at the Stanford University on Global Media and Journalism in Pakistan.
The Festival of Media was attended by of all leading media and advertising professionals across the world, who annually meet to discuss the trends and challenges of the media industry and celebrate the media talent. The Festival of Media, it's an established fixture in the global media communications and advertising calendar. The people who attended the Festival were provided an essential opportunity to focus on the radical changes taking place in the communications business.
Amir Jahangir, who after completing almost 2 successful years as the Chief Executive Officer of SAMAA TV, Pakistan's leading news channel, shared that he will now be taking up new challenges of media development in Pakistan. Speaking on his future role, Amir said that he will now be working on media development from a national perspective by carrying out capacity building initiatives for media professionals and benchmarking the industry with international standards. Amir said that his dream is to see Pakistani media professionals working side by side with international media professionals and make Pakistani media talent integrate into the international media scene – a dream which Amir says can be a reality very soon. He also shared that he will be creating initiatives for the media professionals and journalists, so that they can improve their work standards and content with international media standards and create a competitive and innovative media workforce from Pakistan.
The Festival of Media was launched in 2007 in Venice, as the world's first global festival of media creativity. The Festival was launched in response to the beginning of a new advertising era and shaped in consultation with the industry. Each year the festival showcases creative and effective use of media, as well as media owner innovation. The Festival of Media Awards is a unique media event as it recognizes that media expertise no longer resides in a single location. Entrants for the awards come from a variety of organizations – from the obvious suspects like media agencies, full service agencies, specialist digital agencies and advertisers to unique outfits such as social network application developers, mobile agencies, content creators, production companies, rights holders, music and sports specialists. The agenda for the Festival continues to develop in consultation with the industry – ensuring that it both remains relevant to the core delegation and attracts a new audience, reflecting the new opportunities that are developing for creative, effective media communication.
###