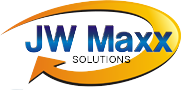 Phoenix, Arizona (PRWEB) January 16, 2013
Online reputation management specialist JW Maxx Solutions truly believes that staying safe online is really about staying practical. The online world is a place where shoppers need to be constantly vigilant as there are many different ways that can lead to personal details being unintentionally shared. In this case it is wise to know as much as possible to combat would-be scam artists.
Online reputation management specialist JW Maxx Solutions shares many of the major scams and frauds of 2012 which remain threatening in the New Year.
Auction Frauds
Auctions are by nature stressful and full of ambiguity. Coupled with the anonymity of the Internet this becomes a large area for potential scams. One of the most common offenses reported to the FBI's Web Crime Complaint Center is auction fraud.
Online reputation management specialist shares that auction frauds are pretty simple: goods are promised but those that are received are different or of lesser quality—if even received at all. Buyers should know that only larger auctions are going to be frauds as many con artists make a living by simply doing many small transactions. This way the seller slips by more easily. A buyer is less likely to cause a commotion over $30 than in a false deal of hundreds of dollars.
Popular auction site, eBay, works to monitor auctions to reduce crimes but it is not possible to catch everyone. It is always important to go through a seller's ratings when looking to purchase an item. An excellent tip, provided by online reputation management specialist JW Maxx Solutions, is that countries one wouldn't want to visits are countries they should be concerned with.
Online reputation management specialists also warns that MoneyGram or Western Union wire payments can also be a problem as these methods are anonymously collected and there are less securities in place to validate transitions. Another potential issue is that in the event of a seller wanting payments or fractional installments, such as wanting half the money before shipping and half after it arrives. This is an easy way for a scammer to get the first payment and take off.
URL Bait-and-switch
Customers should be very careful when putting strange web addresses into their browsers. If this is the first trip to a site make sure that the address is typed in perfectly. Copycat websites are more frequently becoming a problem. It is a very shady scheme where scammers create a lookalike website of a bank or other location's login screen.
Online reputation management specialists make it clear that when ordering anything on the internet or inputting sensitive information, it is imperative that the first 5 letters of the site's address are "https." The first four letters stand for hypertext transfer protocol. The "s" at the end is for "secure," and it is provided to ensure that any transaction is encrypted and kept private.
JW Maxx Solutions, one of the top online reputation management specialists, is a company well-versed in cyber security. JW Maxx Solutions is ready to assist corporations fighting with issues that have come about as a result of violations in safety, including the publication of misinformation or inflammatory comments. By manipulating the way search engines generate final results, JW Maxx Solutions will help any enterprise reclaim any lost customers or robbed respect.
JW Maxx Solutions owns and operates a huge selection of well-connected, search-modifying websites utilized solely for this kind of optimization goal and utilizes expert content-writing professionals to make subtle, factual and influential content in order to insert perceptions into these who search for organizations on the internet.
Online Reputation Management Company JW Maxx Solutions Contact Information:
11811 N Tatum Blvd, Suite 3031
Phoenix, AZ 85028
Phone: (602) 953 – 7798
Email: info(at)jwmaxxsolutions(dot)com
Website: http://www.jwmaxxsolutions.com