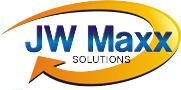 Scottsdale, AZ (PRWEB) November 07, 2012
How to remove Ripoff Report, a web site dedicated to hosting information regarding negative reviews and cautionary lessons of today's online businesses, has a few little-known methods afflicted businesses can take to clear their name. JW Maxx Solutions CEO, Walter Halicki, wants to share how utilizing these tips and strategies can help remove Ripoff Reports' negative posts off the search engines.
The web site RipoffReport.com is a place that consumers can go and look up or post information about a company or brand that they have had a negative experience with. Ripoff Report has a reputation for winning many legal battles against businesses that attempt to sue the site for what some would call slanderous and harmful to their business. The website has a whole section of information regarding inquires about suing the site for these said postings.
With reference to cyberlaws like the Communications Decency Act, the site protects itself from the postings of third-party users that is considered by some, slanderous and hurtful to a business. Or if a business has falsely been posted by an angry consumer, the site uses cyberlaws and disclaimers clearly visible to all users to protect them from possible lawsuits.
How to remove Ripoff Report can sometimes be accomplished, however, through the site's own Corporate Advocacy Program. For a fee, businesses can commission a Ripoff Report investigation into the topic in question. However, there is little guarantee that a positive outcome will occur after the investigation.
So what can you do when your business is on Ripoffreport.com? There are many strategic techniques that JW Maxx Solutions uses to help remove those postings from the search engine results.
The first recommendation is to stay away from posting on the site in an attempt to reach out and fix a complaint or issue. When a consumer is angry, they could take a response differently than what it was meant to come off as and it could make an even worse issue in the end.
Another recommendation would be to utilize social media network. Interact with consumers with a positive attitude even if you are at fault. Remember, the consumer comes first. Creating social media sites that are optimized properly will also get indexed and show up in search results possibly knocking your Ripoff Report post off the first few pages of the search results.
Finally, JW Maxx Solutions recommends contacting an online reputation manager to help take charge of any negative and positive online presence.
Using complex knowledge of online reputation management, search engine optimization (SEO), reputation management firms like JW Maxx Solutions are quickly gaining popularity as efficacious and economical alternatives to trying to figure out how to remove Ripoff Report instead of paying thousands of dollars in legal fees.
# # #
JW Maxx Solutions, Top Reputation Management Firm, can be contacted at:
11811 N Tatum Blvd, Suite 3031
Phoenix, AZ 85028
Phone: 602-953-7798
Email: info(at)jwmaxxsolutions(dot)com
Website: http://www.jwmaxxsolutions.com/