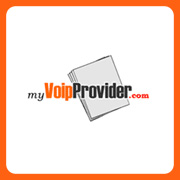 Whether a customer is looking for a low cost or some of the bonus features that come along with the plans, using a VoIP service for a home has advantages that must be considered before making a final decision
(PRWEB) February 27, 2014
VoIP service is not just ideal and economical for businesses; it can save hundreds of dollars on bills for residences as well. Not only are the rates much lower than traditional landlines but there are free added features that make the product that much more appealing. Call forwarding, telemarketer blocking and voicemail-to-email features provide an added value that landline carriers rarely can match. Many VoIP residential providers offer discounts for yearly contracts or there are usually month-to-month options to choose from as well. Whether a customer is looking for a low cost or some of the bonus features that come along with the plans, using a VoIP service for a home has advantages that must be considered before making a final decision. Experts from MyVoipProvider.com took several aspects of the companies into account to compile their list. Customer reviews, additional features, among other attributes were considered. Here are the top three best residential VoIP Providers of 2014 as ranked by MyVoipProvider.com.
1)Internet Telephone Provider (ITP)
ITP offers a month-to-month payment plan with no cancellation fees. Multiple package bundles are available but basic plans start as low as $9.99 per month. This offers unlimited inbound calling, a month of free service and users get to keep their original phone number. Other packages for ITP include unlimited outbound calling to the U.S., Canada and Mexico. The Global plan gives customers unlimited inbound and outbound calling to over 60 countries. ITP offers more package options than any other provider and some of the best rates available.
2) Phone Power
Phone Power provides free international and domestic calling minutes for a very low monthly fee. The choice is up to the customer if they would like to keep their original number or opt for a new one. The installation process is simple and takes little to no effort. Phone Power will send out the free VoIP adapter and all the customer needs to do is plug in the phone to begin receiving and making calls. If consumers pre pay for one year of a domestic residential or small business plan, Phone Power will give the second year of service for free.
3) VOIPo
One of the most dynamic aspects of VOIPo is the ability to use their VoIP residential service without using a computer. Like its competitors,the option is available to keep the existing number or be given another one but even if the user does not have a computer, a regular phone may be used to make and receive calls. VOIPo prides itself on their customer relations and offer a 30 day money back guarantee if the service is unsatisfactory.
A lot has changed in regards to telecommunication in the last decade or so. Many households have begun to lack a landline service altogether. They rely on their mobile phone to make all of their personal and residential calls. However, with a VoIP service there is a better connection for a cheaper monthly or yearly rate. The combination of the features and low prices make using a VoIP provider a hard choice to dismiss, when it comes to choosing what type of phone service will be ideal for a residence.