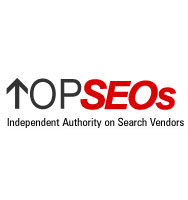 Plymouth, IN (PRWEB) August 3, 2009
After going through hundreds of applicants and conducting a battery of tests and evaluations topseos, the independent authority on search, has completed their list for the month of August. The list consists of the best of the best when it comes to SEO and topseos.com has collected the criteria exemplifying the best practices a SEO company should possess.
Organic optimization is the process of increasing a web page's search rankings through natural techniques. These techniques include, link building and web design. Aside from natural techniques, there are also Black Hat SEO techniques that can be detrimental to a business. Black Hat SEO techniques used by less than reputable SEO firms may provide short term results but the rankings that they provide are bound to drop or worse, get your site banned from major search engines like Yahoo, MSN and Google.
This is why topseos.com makes sure that they match only the best SEO firms with the companies that need them. The best SEO agencies for August are:
1. Increase Visibility Inc.
2. WebiMax
3. SEOP
4. Intrapromote LLC.
5. ArteWorks SEO
6. Bruce Clay Inc.
7. Oneupweb
8. SEO Image Inc.
9. Customer Magnetism
10. ThinkBIGsites
11. WebMetro
12. Weblinx Limited
13. Web.com Search Agency
14. iMajestic
15. WebpageFX
16. 1st on the List Promotion Inc.
17. SEO.com
18. High Position Limited
19. Direct Hit Solutions, Inc.
20. SEO Inc
21. Submit Express
22. Peak Positions, LLC
23. Sems
24. First Page SEO
25. First In Search Inc.
26. HighPoint Search Marketing
27. PageTraffic
28. iProspect
29. Reprise Media
30. SEER Interactive
All of the companies on the list went through a rigorous evaluation process. This evaluation includes conducting interviews with at least three of the clients of each applicant. This helps maintain objectivity while getting a good idea of the service they provide. Some of the questions asked of clients include, "What type of a ROI were you anticipating, what was achieved and in what time frame?", and "How many of your top industry keywords rank in the top 10?"
SEO companies that would like to be considered for the topseos.com rankings can apply at:
http://www.topseos.com/rankings/search-engine-marketing-agencies/apply-for-ranking
To learn more about the best seo firms, visit:
http://www.topseos.com/rankings
# # #