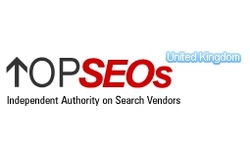 Plymouth, IN (PRWeb UK) June 17, 2009
The independent authority on search, uk.topseos.com, has released their monthly rankings for the top PPC companies in the United Kingdom for June. After a stringent examination of over a hundred companies, uk.topseos.com has narrowed down the list to 30 of the most outstanding pay per click companies. Each company on this list receives the stamp of approval from topseos.com for their exemplary work in the field of pay per click marketing.
Pay per click is an advertising campaign where the client only pays when their ad is clicked, sending the prospect directly to their website. This type of campaign makes use of search engine technology to deliver prospects specific to your target demographic. Pay per click ads are usually found in content sites like search engines, blogs, news sites and others.
The companies that topseos.com recognizes are all professionals that have proven results. It is important for topseos.com that possible clients have access to reputable pay per click professionals. This way they can avoid click fraud, wasting money in the process.
The PPC companies that cracked the top 30 of their list includes:
1. Clicks2Customers
2. Just Search
3. Click Consult
4. 1UK.Com Ltd
5. SearchLatitude.com
6. Rank4U
7. MediaCo
8. 1st Page Prophets
9. Distilled
10. Jump Higher
11. Shop Submit Ltd
12. Red Evolution
13. Total Web SEO Videos
14. Smart Traffic Ltd
15. SEO Positive
16. Rupiz Media
17. Micrositez LTD
18. Red Ant
19. Direct Submit
20. ePurple Media
21. AccuraCast Limited
22. WebFinder.com
23. 9web
24. Enclick Ltd
25. 1st Choice Promotions
26. Flip SEO
27. Status Media Ltd
28. Hit Search
29. Optimal Internet Limited
30. Maximum Hit
Each of the companies went through a strict evaluation process that examined each company's depth of knowledge, drive towards customer satisfaction and, most importantly, ability to deliver the tangible results. To properly gauge their performance topseos asked clients of the different companies important questions such as "How is your PPC campaign monitored actively and how are the bid adjustments made?", and "By what % have you increased your PPC budget and over what time?".
UK Pay Per Click companies that would like to be considered for the uk.topseos.com rankings can apply at:
http://uk.topseos.com/rankings/search-engine-marketing-agencies/apply-for-ranking
To learn more about the UK PPC Firms, visit:
http://uk.topseos.com/rankings-of-best-pay-per-click-management-companies
###