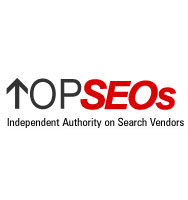 Plymouth, IN (PRWEB) July 6, 2009
The independent authority in search, topseos.com, has completed its monthly list of the best pay per click companies in the world. After a strict evaluation process, topseos.com has narrowed down the list to 30 premiere web marketing firms focusing on PPC from hundreds of hopeful applicants. This list was compiled to showcase the best PPC firms the web has to offer.
Pay per click is the marketing strategy that makes use of search technology. Pay per click ads are displayed to a target demographic with a focus on a specific keywords. As a result, the ads reach consumers that are interested in the product or service, therefore making the sale easier to close. Another aspect that makes Pay-Per-Click favorable for many companies is because advertisers only pay for each click that successfully drives traffic to their site.
Each of the firms on this list have a proven track record of driving traffic into a website through Pay-Per-Click. The top 30 PPC firms on the list are:
1. JumpFly, Inc.
2. Intrapromote PPC Agency
3. SEOP
4. WebiMax
5. Increase Visibility Inc.
6. WebMetro
7. SEO Image Inc.
8. Oneupweb
9. ThinkBIGsites
10. Customer Magnetism
11. Bruce Clay Inc.
12. SEO Inc.
13. Web.com Search Agency
14. Location3 Media
15. First In Search Inc.
16. Efficient Frontier Inc.
17. Maximum Hit
18. Reprise Media
19. Enquiro Search Solutions Inc.
20. Morpheus Media LLC
21. Target Logics
22. KeyRelevance
23. Response Mine
24. Page Zero Media
25. eVision LLC.
26. SpiderSplat Consulting Inc.
27. Pure Visibility Inc.
28. NetSetGo Marketing
29. Point It, Inc.
30. Acxiom Digital
Each of the companies in this prestigious list had to go through a rigorous evaluation process that looks into each firm's performance. It is important for topseos.com to properly gauge each of the firm's depth of knowledge, return on investment and, most importantly, their drive for overall customer satisfaction. To finally get a clear view of the rankings topseos had to ask the clients of these firms questions like "What was your total investment?" and "By what % have you increased your PPC budget and over what time?"
Pay-per-Click Companies that would like to be considered for the topseos.com rankings can apply at: http://www.topseos.com/rankings/search-engine-marketing-agencies/apply-for-ranking
To learn more about the top Pay per Click Firms, visit them at: http://www.topseos.com/rankings-of-best-pay-per-click-management-companies
###