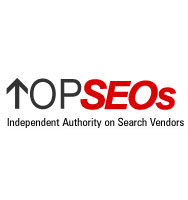 Plymouth, IN (PRWEB) July 9, 2009
After extensive evaluation of hundreds of applicants, topseos.com has narrowed the list to 10 of the best reputation management firms in the web today. As the independent authority in search, topseos is working hard to compile the list of excellent companies working with reputation management and showcasing their skills to would be clients. Reputation management is a growing trend in web based marketing and topseos.com understands that. This is one of the reasons they compiled this prestigious list.
Reputation Management is a process that builds, manages, and, in some cases, recovers good reputation for a company. In today's business environment, the process of reputation management has gone through a web overhaul where they use common web related avenues of communication such as, blogging, directory listing, direct reviews, social networking and, lastly, online publicity. The companies on this list have proven that they can provide effective reputation management campaigns in the past and this is one of the primary reasons that they have been included on this list.
The 10 best Reputation Management Firms are:
1. Increase Visibility Inc.
2. ArteWorks SEO
3. Customer Magnetism
4. SEOP
5. Morrissey & Co
6. Weber Shandwick
7. Reputation Hawk
8. Distilled
9. Reputation Institute
10. Reputation Rx
Each of the companies had to go through a detailed assessment to effectively gauge the company's knowledge of reputation management, the return on investment for their clients and the overall customer satisfaction that they provide. To achieve this, topseos went straight to the source and asked feedback from at least three of each firm's clients. They asked tough questions such as, "How were your organizational goals aligned with the reputation management activities?", and "What would be 3 things you would change about your experience?".
Reputation Management Companies that would like to be considered for the topseos.com rankings can apply at:
http://www.topseos.com/rankings/search-engine-marketing-agencies/apply-for-ranking
To learn more about the top Reputation Management Firms, visit them at:
http://www.topseos.com/rankings-of-best-reputation-management-companies
###