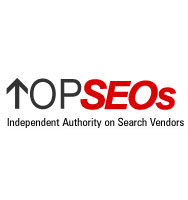 Plymouth IN (PRWEB) July 1, 2009
After a rigorous evaluation process, topseos.com has named the best search engine optimization agencies on the web for the month of June. As the independent authority on search, topseos.com recognizes the best SEO firms in the world each month. Each of the companies that are selected to this prestigious list of organic optimization firms in the world are included after an evaluation process that narrowed it down to the 30 best firms from hundreds of other applicants.
Organic optimization is the process that companies take to increase their search rankings in search engines. Organic optimization firms generally focus on the three top search engines, Google, Yahoo, and MSN. Search engine optimization is one the fastest growing advertising mediums in the world today and companies are looking to increase their presence on the web. That is why it is important for companies to get high ranking with commonly used keywords. Studies show that consumers rarely get past the first page of search results, which means that inferior rankings will not provide you with sufficient traffic to improve your business.
The organic optimization firms in this list have shown that they are willing to work hard to increase their client's rankings on search engines. Here are the 30 best organic optimization firms in July:
1. Increase Visibility Inc.
2. WebiMax
3. SEOP
4. Intrapromote LLC.
5. ArteWorks SEO
6. Oneupweb
7. SEO Image Inc.
8. Customer Magnetism
9. Bruce Clay Inc.
10. ThinkBIGsites
11. WebMetro
12. Weblinx Limited
13. Web.com Search Agency
14. WebpageFx
15. 1st on the List Promotion Inc.
16. SEO.com
17. High Position Limited
18. Direct Hit Solutions, Inc.
19. SEO Inc
20. First In Search Inc.
21. iMajestic
22. Sems
23. First Page SEO
24. HighPoint Search Marketing
25. iProspect
26. Reprise Media
27. PageTraffic
28. SEER Interactive
29. Directory One Inc.
30. eVisibility, Inc.
Each of these firms had to undergo a battery of tests that would determine their ranking with topseos.com. Topseos looked at a firm's depth of knowledge in organic optimization, overall return on investment and they looked at the client's overall satisfaction. To get all of this information, they had to ask tough questions to clients of each firm such as "What would be 3 things you would change about your experience?" and "How many of your top industry keywords rank in the top 10?"
Organic Optimization Companies that would like to be considered for the topseos.com rankings can apply at: http://www.topseos.com/rankings/search-engine-marketing-agencies/apply-for-ranking
To learn more about the top Organic Optimization Firms, visit them at: http://www.topseos.com/rankings
###