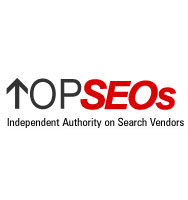 Plymouth, IN (PRWEB) June 10, 2009
After putting applicants through a rigorous selection process, topseos.com, has narrowed down the list to the ten best email marketing firms on the web this June. Each of the companies in this prestigious list has proven that they can provide their clients with tangible results. The rankings allow firms to showcase their excellent skills to possible clients and grow the industry of email marketing even further.
Email marketing is a form of direct marketing that makes use of e-mail as the primary means of communication between a company and a prospective customer. The project is done in order to gain customer loyalty, acquire new customers and introduce a new promotion. Email marketing is very effective because it gives you contact to a wide range of customers with minimum cost to you. It also allows you to track your return of investment on your campaign.
Companies in this list have proven that they can deliver the results.
The top 10 email marketing agencies include:
1. Exact Target
2. Topica Inc.
3. StreamSend
4. EmailLabs
5. Mailworkz.com
6. Constant Contact
7. Double Click
8. My Emma
9. iContact
10. Vertical Response
In order to be included in the list, each company was evaluated with strict parameters. topseos had to ask difficult questions to get all the necessary knowledge in order to rank each firm properly. Some of the questions asked to customers of these companies include, "What would be 3 things you would change about your experience?", and "How much support and how readily was it available after the purchase was made?".
Email Marketing Companies that would like to be considered for the topseos.com rankings can apply at:
http://www.topseos.com/rankings/search-engine-marketing-agencies/apply-for-ranking
To learn more about the top Email Marketing Firms, visit:
http://www.topseos.com/rankings-of-best-email-marketing-companies
###