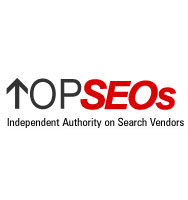 Plymouth, IN (PRWEB) March 19, 2009
Getupdated's company structure defines them as a "one stop shop" for all your internet marketing needs. A catch phrase that has become part and parcel of their company's description is their offering of "end-to-end marketing solutions" that take their clients from square one right to increased success, sales and company leads. With over 300 employees dotted around Europe, the United Kingdom and the United States and over thousands clients on a global scale, Getupdated is easily labeled as one of the largest paid Organic Search Engine Optimization company's in the world. They have plans to expand even more over the next few years, hoping to sustain a more substantial bite out of the internet marketing community. Founded in 1999, Getupdated has enjoyed almost a decade of assisting countless companies, including some of those listed in the Fortune 500, to enhanced success and good fortune.
Andreas Linnuste, the General Manager of Getupdated has many more irons in the fire to help his company get to where they want to go. "The Board of Directors of Getupdated Internet Marketing has appointed Dan Sehlberg as CEO and President. Mr. Sehlberg is currently CEO of Citat Group. His task will be to equip Getupdated for sustained brisk progress on the expansive market for Internet marketing," explains Linnuste. With the appointment of their new notable CEO, and the recent introduction of unbiased SEO friendly news content to add to their bill of services, the plans to expand Getupdated may be easier to achieve than one might think.
Getupdated's awards were extracted from over 4000 companies that have been published on topseos. These rankings display the top firms in the online world of Internet Marketing and SEO, making it that much easier for the world to be kept up to speed with who the key players in the industry are.
To view the complete list of the best mobile optimization firms, please visit http://www.topseos.com/rankings-of-best-mobile-optimization-companies.
For further information on Getupdated, please visit http://www.topseos.com/getupdated-internet-marketing.
###