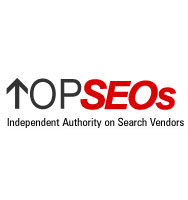 It means a lot to Intrapromote to receive such an acknowledgement from such a reputed and established source. Being part of this ranking makes us feel like we have been rewarded for our hard work and efforts
Plymouth, IN (PRWEB) March 30, 2009
Intrapromote has secured the #2 rank on this month's list of the Top 30 PPC Management firms. The monthly rankings list published by topseos is a guide to the cream of the crop internet marketing vendors in the industry.
"It means a lot to Intrapromote to receive such an acknowledgement from such a reputed and established source. Being part of this ranking makes us feel like we have been rewarded for our hard work and efforts," said Charles Nevery.
Intrapromote is included in this list for its consistent performance and the superior services rendered to its clients.
topseos seeks out the leading firms in the industry through rigorous evaluation criteria that includes:
o Competitive advantage
o Superior services and pricing
o Customer and technical support
o Response to client problems
o Innovations that set it apart from the competition
o Overall efficiency
o Overall performance
As part of the evaluation process, clients of Intrapromote are asked to give feedback on general and project specific questions such as:
o Rate your overall experience.
o What type of needs analysis was conducted before work initiated?
o How is your PPC campaign monitored actively and how are the bid adjustments made?
o What techniques were utilized to lower the cost per conversion?
o Are the PPC campaign reports useful and easy to understand?
"The whole industry looks to us to identify reliable and accurate benchmarks and Intrapromote has proven by its performance that they deserve to be on this coveted list," shared Jeev Trika, Partner at topseos.
For more information about Intrapromote log on to http://www.intrapromote.com/paid-search or at http://www.topseos.com/intrapromote-llc .
Intrapromote is a privately held search agency headquartered in the Midwest with offices spread throughout the US. Sparked by disenchantment with conventional marketing methodologies and a desire to rewrite the tired text of traditional Internet promotion, Intrapromote was created in 1999 as a consortium of experts in, pay per click management, search engine optimization, and online marketing.
About topseos:
Since its introduction in 2002, topseos has been identified as an independent authority on vendors who supply internet marketing products and services ranging from the best search engine optimization companies to the best pay per click management tools. In addition, topseos connects thousands of businesses each year that are looking for internet marketing services with those who provide it.
With dedicated online presence in the US, UK, Canada and Australia, topseos continues to make a global impact in the internet marketing arena.
###