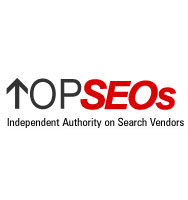 Our quality definitely separates us from the competition.
Plymouth, IN (PRWEB) July 20, 2009
After conducting an extensive evaluation process on hundreds of applicant firms, iSpeakVideo was named the best virtual spokesperson company for the month of July. iSpeakVideo banked on the quality of their videos, messaging, process, and their positive return on investment to become the leader in the industry of virtual spokespersons. Erik Kretschmar, Vice President of Marketing for iSpeakVideo, explains that they are positioned as the leader in providing high quality engaging video spokesperson content.
Mr. Kretschmar further tells about their philosophies, saying "Our quality definitely separates us from the competition." The people from iSpeakVideo understand the factors that make a marketing campaign work and they inject that into the virtual spokesperson videos for their clients. For one, their professional copywriters work closely with every client to create engaging copy that drives potential customers into action. Their stable of quality pre-screen professional actors is also one of the largest in the world, and encompasses videos in 15 different languages.
This commitment to high quality service and proven results is one of the main reasons iSpeakVideo is growing at such an impressive rate--particularly in a down economy. Mr. Kretschmar proudly stated that they have just brought on their 2,000th client and recently opened another office in New York City to be closer to many of their clients on Madison Avenue. In addition, they launched a new product called the iVideoSeries, which allow specific videos to play dynamically based on actions taken. "As an example, if a visitor comes to the same website a second time we can launch a 'Welcome Back' video with a special promotion targeted to that user", explains Mr. Kretschmar.
ISpeakVideo has come a long way from the time it was founded in Boca Raton, Florida in 2006. Now, they now boast a long list of clients which includes notable names such as Verizon, Citrix, 1800PetMeds, TaxAct, and UPS just to name a few. They have also expanded their global reach with offices in Japan, UK, Spain, Portugal, Australia, Belgium, Colombia and Chile.
As long as they continue providing exceptional products and service, topseos.com will continue to recognize their efforts. topseos.com's mission is to find the best firms on the web and make them visible to companies that need their services.
To view the complete list of the best Virtual Spokesperson companies in US for July, please visit:
http://www.topseos.com/rankings-of-best-virtual-spokesperson-companies
To learn more about the services of iSpeakVideo, please visit:
http://www.topseos.com/ispeakvideo, or
###