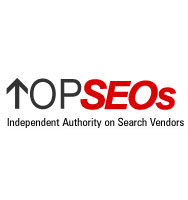 Plymouth, IN (PRWEB) August 13, 2009
topseos.com has recently completed its list of the Best Landing Page Optimization Firms. As the independent authority in search, topseos.com showcases the landing page optimization companies that deliver results. topseos.com narrowed down the list to 10 companies after hundreds of applicants went through a strict evaluation from the site's expert staff. After the conclusion of the process, topseos.com keeps a list of the landing page optimization firms that best represent the industry.
Landing page optimization companies are web marketing firms that improve first impressions for a website by optimizing landing pages. Landing pages are the resulting destinations after clicking sponsored links, advertisements, or search results. To make the entry to the landing page seamless, good web companies make these landing pages logical extensions to the advertisements and links.
The companies here have proven that they are not only competent but that they excel when it comes to landing page optimization by delivering results that others only promise. The best US Landing Page Optimization Firms for August 2009 are:
1. Webimax - New Jersey
2. ion interactive, inc. - Florida
3. SiteTurners.com - California
4. Widemile Inc. - Washington
5. WiderFunnel Marketing Inc. - Arizona
6. SiteSpect, Inc. - Minnesota
7. Performics Inc. - Illinois
8. FutureNow, Inc. - New York
9. iProspect - Massachusetts
10. Stratigent, LLC - Illinois
The companies that made the list have gone through a stringent process to determine their strengths as firms specializing in landing page optimization. topseos.com has examined the depth of the companies' knowledge, the rate of return they provide, and their overall customer satisfaction. They interview at least three of the clients of each of the web firms and ask questions which include "What type of a ROI were you anticipating?", "What was achieved and in what time frame?" and "What would be 3 things you would change about your experience?" The companies listed offer the most valuable customer experience.
Landing page Optimization Companies that would like to be considered for the topseos.com rankings can apply at: Apply for Ranking
To learn more about the top landing page optimization firms, visit them at: Best Landing Page Optimization Companies
###