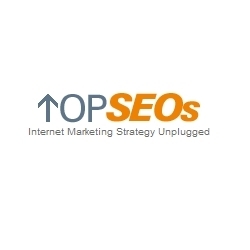 Plymouth, IN (PRWEB) October 13, 2008
topseos has introduced 9 brand new categories to be part of its monthly rankings. Each month topseos publishes lists of rankings for various categories in the online marketing arena and each list is a guide to the leading internet marketing vendors and their services.
The monthly rankings put forth by the firm sieves out the internet marketing vendors who have consistently been top performers and have received exceptional feedback from their clients.
This month topseos introduces 9 additional categories to their rankings, namely:

Social Media Optimization
Reputation Management
Local Search
PPC Engines
CSS Conversion
Virtual Spokesperson
Mobile Optimization
Site Audit
Shopping Feed Management
"We have added the 9 new categories as a result of our finding that there exists a need to qualify firms in these areas also. Firms that will be considered for ranking in these new categories will undergo the same rigorous evaluation process that is applied to the other categories. It is of utmost importance to us that we maintain the accuracy and reliability of these rankings", said Jeev Trika, Partner at topseos.
Earlier topseos identified the top agencies in the following categories: Organic Optimization, PPC Management, Training Programs, Link Popularity, Email Marketing, Content Creation, Press Release Distribution, Web Analytics, Web Hosting, Web Design, Web Development.
In all, topseos now conducts rankings on a monthly basis for 20 different categories.
For more information on topseos and their rankings, visit Best Internet Marketing Agencies & Solution Providers
About topseos
Since its introduction in 2002, topseos has been identified as an independent authority on vendors who supply internet marketing products and services ranging from the best search engine optimization companies to the best pay per click management tools. In addition, topseos connects thousands of businesses each year that are looking for internet marketing services with those who provide it.
With dedicated online presence in the US, UK, Canada and Australia, topseos continues to identify the top internet marketing firms and online solutions.
###