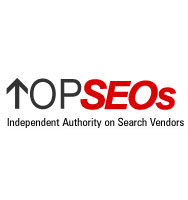 SEO is one of the most process intensive industries.
Plymouth, IN (PRWEB) April 10, 2009
After extensive review, topseos.com places PageTraffic, an Indian firm founded in 2002, in their list of top 10 SEO companies in India for April. The independent authority in search, topseos.com, has narrowed down the list of web marketing companies and PageTraffic has successfully reached the 2nd spot in the prestigious list. Page Traffic went through an extensive review that includes looking at the analysis methods, return on investment and overall experience just to name a few.
PageTraffic is committed to a process that brings results. PageTraffic CEO, Navneet Kaushal explains, "SEO is one of the most process intensive industries." Their process is proven to achieve the results they promise. Mr. Kaushal adds, "Eventually, it's all about results and even though it takes time, only right processes can make it happen." This commitment to results is one of the reasons topseos.com has ranked them as the No. 2 SEO Company in India and 27th overall in the world.
After almost 10 years in the business and over 650 successful campaigns they are still hungry for success. In 2004, they were the very first Indian company to be recognized as Google Adwords Professional and they still want to set ever new standards for the rest to follow. "The plans have always remained the same; to stay on top of every changing technology and serve our clients better," says Mr. Kaushal. He is upbeat about the all round recognition that the company is getting in the SEO industry. His incisive SEO insights are published at numerous sites and forums including WebProNews. Moreover, the PageTraffic Blog has crossed 1800 readership recently too.
This embrace of technology and the focus on better service results have kept PageTraffic at the forefront of the industry. Mr. Kaushal continues, "This policy has helped us in achieving a higher client retention rate as well as acquiring new clients who understand SEO better and have the faith in us and our methodology." No wonder clients like D-6 comic studio, Tredent Data Systems, GetData, and Express Holiday Inn have given PageTraffic rave reviews.
To view the complete list of the best SEO companies in India please visit: http://www.topseos.com/best-seo-and-ppc-companies-in-india.
To learn more about PageTraffic please visit http://www.topseos.com/pagetraffic.
###