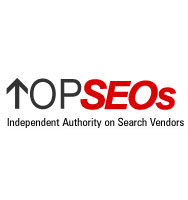 What would be 3 things you would change about your experience?
Plymouth, IN (PRWEB) October 2, 2009
The independent authority in search, topseos.com, continues to highlight the Best PPC Companies, showcasing their skills to potential clients. topseos.com reviews hundreds of applicants and compiles a list of the best each month. Pay per click marketing is a growing industry, and topseos.com wants to make sure that the best firms are represented in this prestigious list of pay per click firms.
Pay per click firms are marketing firms that use sponsored links to increase the presence of a webpage on the Internet. These sponsored links make use of search technology to drive a targeted demographic to view a webpage. When a website is viewed by customers interested in the product, there is a greater chance that a sale would be completed. Pay per click marketing is gaining renown because of its cost effectiveness. In a pay per click marketing campaign, a customer would only pay when the sponsored link is actually clicked.
However, not all firms can be trusted. There are firms that commit click fraud, a method of using a person or program to increase clicks without real interest in the content that site offers, to increase a customer's expenditure. topseos.com would like to help potential clients find the right pay per click marketing firms.
The Best US PPC Firm and its followers in competition for October include:
1. JumpFly, Inc.
2. Intrapromote PPC Agency
3. SEOP
4. WebiMax
5. Increase Visibility Inc.
6. WebMetro
7. SEO Image Inc.
8. Oneupweb
9. ThinkBIGsites
10. Customer Magnetism
11. eVisibility, Inc.
12. SEO Inc
13. Web.com Search Agency
14. iMajestic Performance Based SEO
15. Bruce Clay Inc.
16. Location3 Media
17. First In Search Inc.
18. Efficient Frontier Inc
19. Maximum Hit
20. Reprise Media
21. Enquiro Search Solutions Inc.
22. Morpheus Media LLC
23. Target Logics
24. KeyRelevance
25. Response Mine
26. Page Zero Media
27. eVision LLC.
28. SpiderSplat Consulting Inc.
29. Pure visibility Inc.
30. NetSetGo Marketing
To be considered in this list, topseos.com put hundreds of applicants through a rigorous evaluation process that gauges three major factors which include their knowledge of pay-per-click, the return on investment and the drive for customer satisfaction. To get a firm understanding of each firm's capabilities, topseos.com asked tough questions that include " What would be 3 things you would change about your experience?", "What type of a ROI were you anticipating, what was achieved and in what time frame?", and "By what % have you increased your PPC budget and over what time?"
Learn more about the Top PPC Companies
PPC Companies interested in being listed with topseos.com should apply for ranking at http://www.topseos.com/rankings/search-engine-marketing-agencies/apply-for-ranking
Follow Us on Twitter: http://www.twitter.com/_topseos_
###