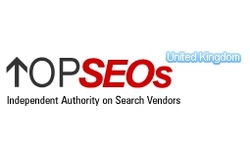 Plymouth, IN (PRWeb UK) August 6, 2009
Thirty pay per click companies in UK have been named into the monthly list of the best by topseos. As the independent authority in search, uk.topseos.com makes sure to feature all of the most talented firms in the industry of pay per click marketing in the UK. In order to be named to this prestigious list, uk.topseos.com had to conduct stringent tests of these company's abilities and experiences. UK firms on the list will continue the tradition of excellence that other companies in this monthly list have provided.
Pay per click is a marketing campaign used by companies to increase web traffic for their website. This campaign usually makes use of search technology, targeting keywords that focus on a certain demographic. As a result, the people who land in the pages are more likely to buy since they clicked the link in the first place. More importantly, the costs are controllable because the company only pays for actual visitors to a website.
Pay per click firms on this list are featured to connect them with companies that need their services. It is important to hire the best in the business because it helps improve the return on investment.
The top 30 pay per click companies are:
1. Clicks2Customers
2. Just Search
3. Click Consult
4. Smart Traffic Ltd
5. 1UK.Com Ltd
6. Rank4U
7. SearchLatitude.com
8. MediaCo
9. 1st Page Prophets
10. Distilled
11. Jump Higher
12. Shop Submit Ltd
13. Red Evolution
14. Total Web SEO Videos
15. SEO Positive
16. Rupiz Media
17. Micrositez LTD
18. Red Ant
19. Direct Submit
20. ePurple Media
21. AccuraCast Limited
22. WebFinder.com
23. 9web
24. Enclick Ltd
25. 1st Choice Promotions
26. Flip SEO
27. Status Media Ltd
28. Hit Search
29. Optimal Internet Limited
30. Maximum Hit
Each of the PPC firms on the list was individually reviewed to look at their depth of knowledge, their record for customer satisfaction and most importantly the rate of return of their services. To properly gauge these factors, uk.topseos.com conducted in depth interviews with at least three of the firms' clients. They ask questions which include, "What type of needs analysis was conducted before work initiated?", "What would be 3 things you would change about your experience?" and "How is your PPC campaign monitored actively and how are the bid adjustments made?".
Companies that would like to be considered for the uk.topseos.com pay per click rankings can apply at:
http://uk.topseos.com/rankings/search-engine-marketing-agencies/apply-for-ranking
To learn more about the top UK pay per click firms, visit:
http://uk.topseos.com/rankings-of-best-pay-per-click-management-companies
###