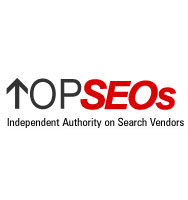 Plymouth, IN (PRWEB) April 8, 2009
The evaluation has been completed of the companies hoping to be included in topseos.com's list of the best PPC companies in April 2009. Each company has been put through an extensive evaluation process to determine the best of the best when it comes to pay per click campaigns. With this list, you can find the best PPC agencies that can help increase your sales and get you noticed in the web.
Independent SEO ranking firm, topseos.com, is bent on putting together a comprehensive list of the most productive PPC companies. This will help companies get connected with the responsible PPC firms while avoiding the one's who may be abusive.
The top 30 PPC companies are:
1. JumpFly, Inc.
2. Intrapromote PPC Agency
3. SEOP
4. Clicks2Customers
5. Increase Visibility Inc.
6. Bruce Clay Inc.
7. SEO Image Inc.
8. Customer Magnetism
9. ThinkBIGsites
10. Web.com Search Agency
11. Webrageous Studios
12. Portent Interactive
13. SEO Inc
14. Location3 Media
15. Efficient Frontier Inc
16. Maximum Hit
17. Didit.com, LLC
18. Reprise Media
19. Enquiro Search Solutions Inc.
20. Morpheus Media LLC
21. Target Logics
22. KeyRelevance
23. Response Mine
24. Page Zero Media
25. eVision LLC.
26. SpiderSplat Consulting Inc.
27. Pure Visibility Inc.
28. NetSetGo Marketing
29. Point It, Inc.
30. Pepperjam.com
topseos' evaluation process looks into the firm's knowledge of PPC, actual results and, most importantly, the overall customer experience. Customers are interviewed by topseos. They are asked questions such as: "What type of a ROI were you anticipating, what was achieved and in what time frame?", and "By what % have you increased your PPC budget and over what time?".
Pay Per Click Companies that would like to be considered for the topseos.com rankings can apply at: http://www.topseos.com/rankings/search-engine-marketing-agencies/apply-for-ranking
To learn more about the Pay Per Click Firms, visit: http://www.topseos.com/rankings-of-best-pay-per-click-management-companies
###