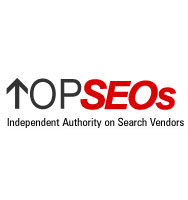 Plymouth, IN (PRWEB) August 12, 2009
As the independent authority in search, topseos.com compiles the list of the best web marketing firms in the US. This August, topseos.com compiled the 10 Best Reputation Management Firms in the United States. Companies were filtered through topseos.com's stringent evaluation process. The result was a group of firms that best represents the industry of reputation management.
Reputation management is the process of tracking the actions of entities, as well as consumer opinions, in order to create a positive brand image. In today's business world dominated by internet marketing, reputation management is an effective means to protect a brand from harmful content. Reputation management firms make use of search technology to monitor any negative blog post articles on the Web. It also uses search engine optimization in order to increase the presence of positive information available in the top rankings of a search result.
topseos.com has highlighted the 10 Best Reputation Management Firms for the convenience of companies seeking the service. The 10 best are:
1. Increase Visibility Inc. - California
2. ArteWorks SEO - Texas
3. Customer Magnetism - Virginia
4. SEOP - California
5. Submit Express - California
6. Morrissey & Co. - Massachusetts
7. Weber Shandwick - New York
8. Reputation Hawk - Louisiana
9. Distilled - United Kingdom
10. Reputation Institute - New York
topseos.com looks at several factors while considering the best in reputation management. The deciding factors include depth of knowledge, the drive for customer satisfaction, and the return on client's investments. To properly gauge these factors, topseos.com conducts interviews with at least three of each firm's clients. They ask important questions such as, "What type of needs analysis was conducted before work was initiated?", "What would be 3 things you would change about your experience?", "What activities are put into place to enhance your online relations?" and "Do you have any negative remarks that are unresolved to your favor online?" The 10 Best lists for topseos.com include companies who best service their clients in valuable ways.
Reputation Management Companies that would like to be considered for the topseos.com rankings can apply at: Apply for Ranking
To learn more about the top Reputation Management Firms, visit them at: Best Reputation Management Companies
###