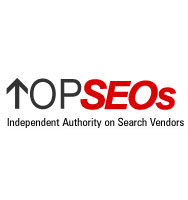 outstanding customer service and results
Plymouth, IN (PRWEB) April 29, 2009
Founded in 2002, Rotapix can be labelled as one of the pioneering companies in Australia to take a crack at the implementation of search engine marketing and search engine friendly web development. Clearly their early years in the SEO environment have given them the background savvy required to leap forward as Australia's leaders in online marketing strategies, and claim awards such as the prestigious Number 1 SEO Company in Australia by topseos.com.
CEO, Victor Quinteros has big plans for this ground breaking company stating that "outstanding customer service and results" are what set them apart from their competitors. Their future intentions to extend their industry offerings to the UK and South America will undoubtedly be recognised as they continue to excel within the thriving world of SEO.
topseos.com offers excellent exposure to companies like Rotapix Interactive Media in the form of their rankings. Any company can apply to be entered into topseos' strict evaluation process to determine whether or not they have what it takes to be listed alongside the top firms in SEO.
To view the complete list of the best SEO firms in Australia, please visit: http://www.topseos.com/best-seo-and-ppc-companies-in-australia.
For more information on Rotapix, please visit: http://www.topseos.com/rotapix-interactive-media.
###