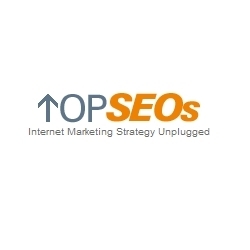 Plymouth, IN (PRWEB) October 28, 2008
As part of their overall efforts to make their site the most comprehensive internet marketing portal, topseos has launched the new SEMtube service (http://www.topseos.com/videos). SEMtube is a video sharing service where users can upload, view and share video clips related to internet marketing. Video clips are divided in various categories like Search Engine Optimization, Web Analytics, Pay Per Click Management, Email Marketing, etc.
"SEMtube was conceptualized and implemented because we wanted a service that would allow users to communicate in a fresh, innovative and creative way. We are confident that this opportunity will give our visitors an additional platform to share their ideas about internet marketing," shares Jeev Trika, Partner at topseos.
To upload your internet marketing video, please visit http://www.topseos.com/videos/upload-your-video.
For more information about topseos and its features visit http://www.topseos.com.
About topseos
Since its introduction in 2002, topseos has been evaluating agencies and internet marketing tools. Each month topseos produces a list of the best internet marketing agencies and web promotion tools that can assist midsized businesses and enterprises reach their online marketing goals.
###