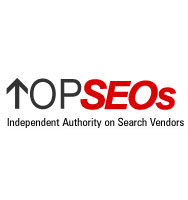 Plymouth, IN (PRWEB) April 1, 2009
After a month long evaluation of the SEO companies, topseos.com has narrowed down their list to the 30 best SEO firms in the world. topseos.com, the online leader for independent SEO rankings has continually delivered on their promise to find the best SEO companies.
Topseos.com has been at the forefront of the SEO industry for the past few years and they are committed to recognizing the best SEO company in the business. This helps companies find the value for their money while steering them away from Black Hat SEO techniques that could lead to their site getting banned from search engines. With only the best organic companies in their list you will not go wrong.
The 30 best SEO companies for April 2009:
1. Increase Visibility Inc.
2. Bruce Clay Inc.
3. SEOP
4. Intrapromote LLC.
5. ArteWorks SEO
6. Customer Magnetism
7. SEO Image Inc.
8. Portent Interactive
9. iProspect
10. Web.com Search Agency
11. ThinkBIGsites
12. Yellow7 Interactive
13. Getupdated Internet Marketing
14. SEO.com
15. Weblinx Limited
16. High Position Limited
17. Direct Hit Solutions, Inc.
18. SEO Inc.
19. iMajestic
20. eVisibility, Inc.
21. Sems
22. 1st on the List Promotion Inc.
23. First Page SEO
24. HighPoint Search Marketing
25. Infatex
26. Reprise Media
27. PageTraffic
28. SEER Interactive
29. Inteliture
30. Solid Cactus
This prestigious list is a result of an extensive evaluation process that includes topseos.com looking at the return on investment, overall knowledge of the firm and the overall satisfaction of the customer. They conduct surveys that ask the important questions like: "Did the agency modify the way they achieved higher rankings for you based on the Universal Search model introduced by Google?" or "How many of your top industry keywords rank in the top 10?".
SEO Companies that would like to be considered for the topseos.com rankings can apply at: http://www.topseos.com/rankings/search-engine-marketing-agencies/apply-for-ranking.
To learn more about the Organic Optimization Firms, visit them at: http://www.topseos.com/rankings.
###