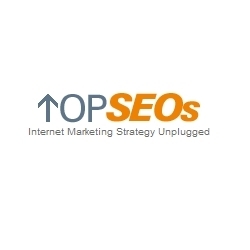 topseos has worked with hundreds of companies and we have a firm understanding of the services that are available out there. We put our expertise together with the customer's need in recommending vendors to the customer
Plymouth, IN (PRWEB) October 17, 2008
The latest 'Hire topseos' addition to the long list of topseos services has been introduced specifically to provide companies who have extensive and unique internet marketing needs with appropriate and timely advisory services.
Several service seekers struggle to find firms who provide quality services that cater to their specific needs. Too many firms promise to deliver but end up disappointing their clients. The aim of 'Hire topseos' is to steer service seekers away from firms that perform poorly and do not deliver results. 'Hire topseos' not only sieves out the quality internet marketing firms but also matches these firms with appropriate clients.
The process that topseos has adopted for this exclusive service includes getting to know the client thoroughly before any service vendors are assigned to them. The procedure through which topseos finalizes on a service vendor includes understanding the firm's specific needs, strategizing a course of action, allocating budget, drafting a Request for Proposal and then selecting a vendor.
A step beyond needs analysis, the "Hire topseos" service also looks into which vendor is the right fit to help the client make maximum profits and achieve overall organizational goals.
"topseos has worked with hundreds of companies and we have a firm understanding of the services that are available out there. We put our expertise together with the customer's need in recommending vendors to the customer," stated Jeev Trika, Partner at topseos.
For more information on the hire topseos service visit http://www.topseos.com.
About topseos
Since its introduction in 2002, topseos has been identified as an independent authority on vendors who supply internet marketing products and services ranging from the best search engine optimization companies to the best pay per click management tools. In addition, topseos connects thousands of businesses each year that are looking for internet marketing services with those who provide it.
With dedicated online presence in the US, UK, Canada and Australia, topseos continues to make a global impact in the internet marketing arena.
###