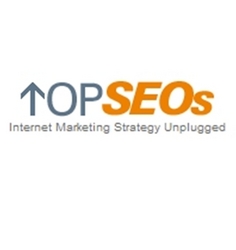 This is a very exciting time for topseos and it is a privilege to share our mission of identifying the best internet marketing agencies and solution providers on Sky Radio
Plymouth, IN (PRWEB) October 27, 2008
The leading independent authority on search, topseos, will soon be featured on American Airlines via Sky Radio. Sky Radio, the in-flight audio for American Airlines, conducted an in depth interview with Jeev Trika, partner at topseos. The service is popular amongst American Airlines passengers and reaches over 41 million people in a year. From business to lifestyle and environment to technology, Sky Radio is an audio destination that hosts a vast variety of information, interviews and sound bytes from leaders in our community.
The interview is a spotlight not only on topseos but also on the many members and clients that the site supports. To be aired in January 2009, this interview is bound to enhance the market reach of topseos and also of the various agencies it features.
The detailed chat with Jeev Trika covered a wide range of topics from the need of a portal like topseos in the internet world today to what it has done for companies that have aligned themselves with topseos.
"This is a very exciting time for topseos and it is a privilege to share our mission of identifying the best internet marketing agencies and solution providers on Sky Radio," shared Jeev Trika.
Since its introduction in 2002, topseos has been identified as an independent authority on vendors who supply internet marketing products and services ranging from the best search engine optimization companies to the best pay per click management tools. In addition, topseos connects thousands of businesses each year that are looking for internet marketing services with those who provide it.
###