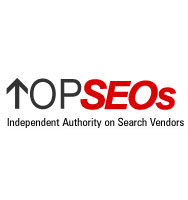 Plymouth IN (PRWEB) August 11, 2009
After going through an extensive evaluation process, applicants to the monthly list by topseos.com have been narrowed down to ten of the best Social Media Optimization (SMO) firms in the US.
As the independent authority in search, topseos.com creates this monthly list to showcase the companies that have proven they can best represent the industry of social media optimization. topseos.com hopes that this showcase of the best SMOs will give these firms the necessary exposure to help grow the social media business.
SMO is the process of increasing web exposure through the mediums of social media networks such as online communities. Some of the methods that social media experts use to increase web presence are through social news buttons, RSS feeds, and blogging. Images, posts, and videos placed on community web sites are also utilized. SMO produces focused marketing efforts as it uses search technology to target specified demographics, therefore creating relationships and increasing chances of closing the sale.
The people from topseos.com only include the best when listing the Best Social Media Optimization Companies. The best firms for August are:
1. Intrapromote LLC. - Ohio
2. SEOP - California
3. Increase Visibility Inc. - California
4. Oneupweb - Michigan
5. WebiMax - New Jersey
6. ArteWorks SEO - Texas
7. Direct Hit Solutions, Inc. - Illinois
8. iClimber - California
9. Converseon Inc. - New York
10. Web Advantage Inc. - Maryland
The integrity of each list is ensured by placing select companies through a structured evaluation. The factors that topseos.com consider while ranking include overall knowledge, rate of return, and the drive for customer satisfaction. The clients of these firms were surveyed about the details of their experiences and were asked, "What would be 3 things you would change about your experience?", and "What has been the impact to your conversion rates from the implementation of SMO techniques?" among other questions.
Social Media Optimization Companies that would like to be considered for the topseos.com rankings can apply at:
http://www.topseos.com/rankings/search-engine-marketing-agencies/apply-for-ranking
To learn more about the top Social Media Optimization Firms, visit them at:
http://www.topseos.com/rankings-of-best-social-media-optimization-companies
###