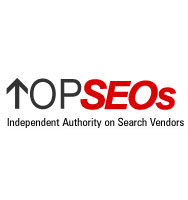 We consider this ranking to be a real feather in our cap, especially in light of the competitive nature of this business
Plymouth, IN (PRWEB) March 16, 2009
topseos.com has announced that ThinkBIGSites.com has placed in its top ten ranking on the list of Best Pay Per Click Management Companies in the world. This prominent ranking in the number nine spot of worldwide PPC management companies closely follows ThinkBIG's ranking as the 11th Best Organic SEO firm in the world, a ranking that was announced by topseos.com in February.
topseos.com assessed contenders for their Best Pay Per Click Management Companies based on a number of qualifiers including Campaign Analysis, Keyword Selection, Creation of Effective Ads, CPA Minimization, Automation, and Change in Rank. Through rigorous evaluation including customer interviews and examination of company achievements through PPC management, topseos.com eventually compiled their list of top 30 best pay per click management companies.
"We consider this ranking to be a real feather in our cap, especially in light of the competitive nature of this business," said ThinkBIG Managing Partner, Marc Arner. "It validates what we already know - that our products, our services, and our team of experts are the best in the business and we deliver results."
ThinkBIG utilizes a comprehensive marketing approach to helping its clients achieve high rankings and grow their business by attracting targeted website traffic. Through a combination of cutting-edge organic SEO techniques, comprehensive PPC management, and supplemental marketing, ThinkBIG has helped its clients achieve online success and a return on investment that they had previously not enjoyed through past efforts.
Their proven marketing techniques, along with dedicated, team-driven customer service, have moved ThinkBIG ahead of industry competition as evidenced by its 95% client retention rate in its PPC Management division. Clients recognize ThinkBIG's revolutionary approach to online marketing - including a thorough, detail oriented PPC campaign that is meant to enhance website visibility, build brand recognition, and increase web traffic. Most importantly, ThinkBIG's expert PPC management team successfully balances the bid management of the most effective keywords - those keywords that will increase the likelihood of reaching targeted website traffic and convert at a high percentage.
"At ThinkBIG we are dedicated to delivering world class results. We measure our success by the percentage of customers that choose to stay with our programs for the long term. Clients that realize an increase in ROI without the need to increase their spending will always be very long term customers. ThinkBIG specializes in both organic Search Engine Optimization (SEO) techniques as well as effective Pay Per Click (PPC) management strategies, said Managing Partner, PJ Cammarata. "The fact that in less than two years time, we've surpassed over 4000 worldwide SEO and PPC companies, to be identified as being among the very best in the world for both services, speaks volumes."
ThinkBIGsites.com is one of the fastest growing Internet marketing companies in the world and a premier leader in the industry. ThinkBIG focuses on the entirety of websites; building customized websites, and helping existing websites achieve the results they want through targeted marketing and cutting-edge search engine optimization and pay per click techniques. ThinkBIG helps its clients effectively put together the pieces of the Internet puzzle and achieve optimum results in website productivity.
To learn more about the services of ThinkBIG click here.
To learn more about a career with ThinkBIG click here.
To contact ThinkBIG click here.
###