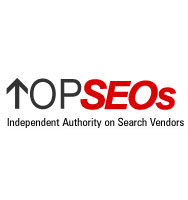 Plymouth, IN (PRWEB) August 4, 2009
topseos.com has collected the names of the best pay per click companies for the month of August. As the independent authority on search, topseos.com made sure that they reviewed each firm's qualifications and knowledge thoroughly. It is also important that they properly gauge their commitment to their clients. Lastly, results play a major factor into making the list of the top pay per click firms.
A pay per click company is a marketing firm that makes use of pay per click ads to increase the web traffic and presence of clients. Pay per click technology uses search engines to help gain a focused demographic. With a focused demographic, clients are more likely to close a prospect to a sale. More importantly, with pay per click, you only pay for the prospects that actually visit your site.
Pay per click marketing can be a great tool for companies in the internet. As such, topseos' mission is to promote these companies and match them with clients that need their help.
The top PPC firms for the month of August are:
1. JumpFly, Inc.
2. Intrapromote PPC Agency
3. SEOP
4. WebiMax
5. Increase Visibility Inc.
6. WebMetro
7. SEO Image Inc.
8. Oneupweb
9. ThinkBIGsites
10. Customer Magnetism
11. Bruce Clay Inc.
12. SEO Inc
13. Web.com Search Agency
14. Location3 Media
15. First In Search Inc.
16. iMajestic
17. Efficient Frontier Inc
18. Maximum Hit
19. Reprise Media
20. Enquiro Search Solutions Inc.
21. Morpheus Media LLC
22. Target Logics
23. KeyRelevance
24. Response Mine
25. Page Zero Media
26. eVision LLC.
27. SpiderSplat Consulting Inc.
28. Pure Visibility Inc.
29. NetSetGo Marketing
30. Point It, Inc.
Each of the companies on this list had to go through a rigorous evaluation process that looked into a firm's knowledge of pay per click, their rate of return and their record in overall customer satisfaction. In order to look into these factors, topseos interviews at least three customers of the firms and asks tough questions such as, "What would be 3 things you would change about your experience?", and "By what % have you increased your PPC budget and over what time?"
PPC Companies that would like to be considered for the topseos.com rankings can apply at: http://www.topseos.com/rankings/search-engine-marketing-agencies/apply-for-ranking
To learn more about the top pay per click Firms, visit: http://www.topseos.com/rankings-of-best-pay-per-click-management-companies
###