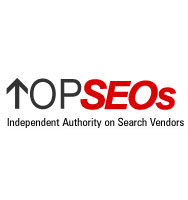 Plymouth, IN (PRWEB) April 17, 2009
Pay Per Click (PPC) Management has bounded it's way forward into the limelight of the online world by formulating a complex management system that ensures sales, results or increased accessibility to your product portfolio. With numerous UK companies champing at the bit to get their share of the spotlight, it is difficult to know who to turn to for your PPC needs.
Enter topseos' expert team of evaluators and assessors who are constantly striving to elevate the key players in the Pay Per Click Management industries by highlighting their worth. Per Per Click is a science that cannot simply be set in place and then left to do its thing. It is a constant stream of analysis and careful consideration that is carried out day to day, requiring much patience and enterprise specific knowledge. There are many teams of professionals in the United Kingdom who claim to have these criterion tucked safely under their belt, but to be sure it is advisable to trust one of the companies mentioned below as topseos 10 of the Best.
The Top 10 PPC Agencies in the United Kingdom for April 2009 are as follows:
1. Clicks2Customers
2. Just Search
3. Click Consult
4. 1UK.com Ltd
5. SearchLatitude.com
6. Rank4U
7. MediaCo
8. 1stPageProphets
9. Distilled
10. Jump Higher
These teams have passed the strict and rigorous evaluation process set out by topseos to determine who is the best of the best within their genre. Each company requesting evaluation for rankings is asked a set of questions upon application along with topseos obtaining customer feedback.
To find out whether or not your company has what it takes, please visit the following link to apply for rankings: http://uk.topseos.com/option,com_rank/task,GetYourFirmRanked/.
For further information on topseos and the services they offer to United Kingdom PPC Companies, please visit: http://uk.topseos.com.
###