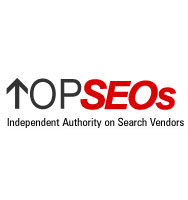 Plymouth, IN (PRWEB) April 16, 2009
Staying abreast of who's who in the United Kingdom Search Engine Optimisation world is easier than one would think, and doesn't require hours of research either. With topseos conducting their extensive research and background checks, you can rest assured that the results topseos has provided you are an exemplary representation of the best SEO companies in the UK.
A stringent process is undertaken to separate the mice from the men, ensuring that the final results offered will unveil who has come to the forefront as the leaders in their field of expertise. Numerous questions are asked and evaluation processes are set in place for the eventual outcome that will determine whether or not a particular company has what it takes to be listed among those ranked in the top 10.
April 2009 has heralded the following 10 companies as the Top Organic SEO Companies in the United Kingdom through topseos:
1. SEO Consult
2. Weblinx Limited
3. Just Search
4. High Position Limited
5. Smart Traffic Ltd.
6. Bullseye Media
7. SEO Positive
8. Bigmouthmedia
9. Greenlight
10. Bluechilli Ltd.
As much as such recognition fills the listed companies with pride and high esteem, it also provides those seeking the services of SEO with an excellent starting point. With so many chance takers and con artists making money for themselves on the web, it is difficult to know who to trust.
If you are a UK based SEO firm and would appreciate the opportunity to be evaluated for rankings by topseos, you may click here for further information: http://www.topseos.com/rankings/search-engine-marketing-agencies/apply-for-ranking.
For further information on UK based companies ranked by topseos, please visit: http://uk.topseos.com.
###