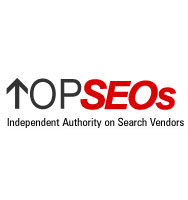 Plymouth, IN (PRWEB) March 10, 2009
The independent authority on Search, topseos.com has released their list of the ten best Organic Optimization Companies in UK for the month of March. In order to reach the magic number of 10, topseos.com had to go through numerous applications and put them through a rigorous evaluation process to determine who indeed the best is when it comes to Organic Optimization.
Organic Optimization is the process of increasing the search engine rankings for companies through natural link building and search engine optimization focused design. In theory, the higher rank your site receives by a search engine the more visitors you will have, which is the main reason to pay professionals for their organic optimization services. In an effort to help companies choose, topseos.com has compiled a list of the top firms that provide this service.
The best SEO firms in the United Kingdom for March 2009 are:
1. SEO Consult
2. WebLinx Limited
3. Just Search
4. High Position Limited
5. Smart Traffic Limited
6. Bullseye Media
7. SEO Positive
8. Bigmouthmedia
9. Greenlight
10. BlueChili Limited
To be considered for this list, a firm has to undergo a very stringent evaluation. Some of the questions that topseos.com asks these companies include, "What are the most competitive keywords you have been able to rank on the major search engines and how long did it take you to achieve those rankings?", "How comprehensive, specific, and useful are the reports that are offered to the client? What metrics do they cover?" and "How many of your top industry keywords rank in the top 10?" In addition, they also look at the overall experience of the customer before they make the final decision.
SEO companies that would like to be considered for the topseos rankings can apply at: http://www.topseos.com/rankings/search-engine-marketing-agencies/apply-for-ranking.
To learn more about the best seo companies in the United Kingdom, visit: http://www.topseos.com/best-seo-and-ppc-companies-in-united-kingdom.
###