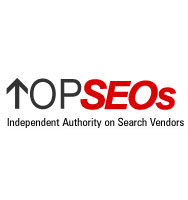 Plymouth, IN (PRWEB) August 14, 2009
The Best Web Design Companies of August have been named by topseos.com. Each month, topseos.com ranks the best companies from hundreds of applicant hoping to be included in this list. To get into the list each applicant had to go through an intense evaluation process. Once the process is concluded, topseos.com builds a compilation of the companies that offer the best web design services.
In today's world, web design plays a huge part in the marketing of a company's products and services. The Internet is a growing medium for companies to have their presence felt. Good web design means a company can captivate potential customers and help sell their products. Search is the new trend in web design and is changing the industry as it helps target select demographics.
topseos.com's Top 10 Web Design Firms for August 2009 are:
1. MindSmack.com - New York
2. Crea7ive Web Design - Florida
3. Oxygen Productions - California
4. POP Interactive - California
5. DeepBlue - Georgia
6. 352 Media Group - Florida
7. 2advanced.com - California
8. Studio 7 Designs - Canada
9. LifeBLUE Media - Texas
10. Oxidev Interactive - Florida
To be included in this prestigious list, each of the firms had to go through an evaluation process that looked at the core competencies of each company. Topseos measured the depth of their knowledge, Return on investment and drive for overall customer satisfaction. The people from topseos.com interviewed at least three of the clients of each of these firms and asked important questions. Some of these questions include "How long did it take the agency to craft out your design?" and "Do your pages pass W3C standards?"
Web Design Companies that would like to be considered for the topseos.com rankings can apply at: Apply for Ranking
To learn more about the Top Web Design Firms, visit them at: Best Web Design Companies.
###