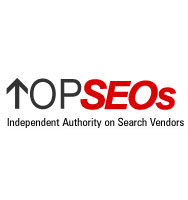 We prefer to work merely on a month-to-month basis and let the quality of our work speak volumes about us
Plymouth, IN (PRWEB) August 19, 2009
After a strict evaluation process, Webimax was named the 2nd Best Search Engine Optimization Company on the Web for August. Webimax had to beat out hundreds of other applicants to be considered for this honor. Their ranking is based mostly on their drive for customer satisfaction. Company president, Ken Wisnefski is confident that they can provide the best service when it comes to organic optimization and this is why they do not lock up their clients to long term contracts. "We prefer to work merely on a month-to-month basis and let the quality of our work speak volumes about us," explains Wisnefski.
This was not the first recognition Wisnefski. He recently received an award as one of Philadelphia's Top Entrepreneurs. He extended that excellence into Webimax with his drive to make the company one of the premier search engine optimization companies on the Web today.
To accomplish this, Wisnefski believes in the importance of the company's employees. Webimax is in the running for the Best Place to Work in Philadelphia. That is why his people work hard at what they do. Currently they are offering many of their clients a completely outsourced web-based service, managing everything from SEO efforts , PPC campaigns to web and database management. Wisnefski adds, "Our outsourced services enable companies to realize a cost savings over full time employees and our staff can provide a very high level of quality at a reduced cost." In addition, their experts are hard at work creating new proprietary technology to improve on the services that they offer.
With all of this at the disposal of their clients, it is no wonder they keep their customers happy. To this point they have maintained one hundred percent retention of their clients in 2009. Some of their more prominent clients include JustWeddings.com, TooFastOnline.com, GoBigNetwork.com, and InsuranceCareDirect.com.
The Mount Laurel NJ headquartered company has proven that they are ready to offer the best search engine optimization services because they view their clients as strategic partners in maximizing the potential of the Web. According to Wisnefski, "We truly partner with our clients to assist them in leveraging the maximum benefit from their online efforts."
View the complete list of Top SEO Companies
Learn more about Webimax services.
###