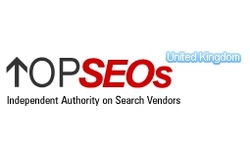 Plymouth, IN (PRWEB) September 4, 2009
As the independent authority in search, topseos.com puts together the list of the best search engine optimisation firms in the United Kingdom. uk.topseos has named Weblinx as the 2nd best search engine optimisation firm in the United Kingdom, beating out hundreds of other applicants for the much coveted position. This recognition is based on the results that they provide to their clients in the realms of search engine optimisation.
Craig Upton, the managing director for Weblinx Limited , explains "We are a strong believer that website development is the key to obtaining the best long term results within the search engine search listings on page one across the search engines." To achieve the positive rankings that they strive for, Weblinx looks at many factors to help their client's website reach ranking. Some of these factors include web page layout, folder structures, content, and image optimisation.
In addition to the results that they provide, Weblinx also wants to focus on the process. Weblinx wants their clients to take the process of search engine optimisation as a personal experience. Upton explains that "Weblinx provides a personal touch to each and every one of our clients. We have designated account managers who form individual business relationships with their clients, removing any doubt that any client may ever feel as though they are simply just a statistic."
Weblinx wants to continue striving for excellence in search engine optimisation. The first thing on their mind is to maintain cost effective solutions for their clients and continue to do so in the future. Upton of Weblinx adds that, "We look to continue improving on covering all aspects of web optimisation, with more and more client's websites gaining page one positions across the major search engines, helping to gain the majority of the search results using adwords/sponsored links, maps and website optimisation techniques, all complimented with directory submissions and social media advertising."
This drive to do well for their customers is one of the reasons they have the most loyal clients on the Web. Some of the more notable clients include Financial Times Ltd, BMW, and Mazda. Upton best explains Weblinx's drive for customer satisfaction by saying, "In offering our many tailored services, we prove that our simplified explanations and encouraged feedback from our existing clients is what keeps us ahead of the competition."
To view the complete list of the best SEO companies for September, please visit:
http://uk.topseos.com/rankings
To learn more about the services of WebLinx Ltd., please visit:
http://uk.topseos.com/weblinx-limited
###