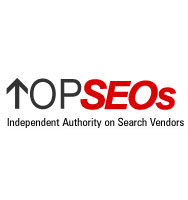 Plymouth, IN (PRWEB) April 7, 2010
topseos.com is celebrating their eighth year as an independent authority on search vendors. The site owes its success to the extensive work that goes on behind the scenes on the research teams that handle the review of thousands of applicants every month. Each team has grown in their depth of knowledge over the years along with the growth of the site. Today, over 50,000 visitors come to the site every month in order to find the best internet marketing services and software.
Jeev Trika, managing partner of topseos, noted, "The success of the site is a reflection of the team that we have in place. They are the ones putting in the hours behind the scenes to ensure that only the best companies are being ranked on our site. The firms on our lists are the ones who have chosen to open themselves up to our research teams for review. What our teams have found only has gone to prove the capabilities of each firm in their respective industry. The growth of our site over these past eight years ensures that we will be here far beyond eight more."
The evaluation process that each applicant goes through is quite extensive. An assigned evaluation team analyzed the methodologies employed by each applicant comparing them against industry standards. They review the past work that has been completed by the applicant to see the methodologies put into practice. Then a research assistant contacts at least three clients of each vendor in order to obtain their perspective of working with the applicant. A ranking score is then applied to the applicant and the information is compiled with the rest of the research that was completed.
topseos.com, the independent authority on search vendors, was launched in 2002 with the goal of helping businesses find the best in the internet marketing industry. Thousands of applicants are continually reviewed each month by an experienced research team assigned to the various categories being ranked. topseos.com then releases a new set of rankings on the first of each month highlighting the best firms in the industry. In addition to the rankings, visitors to the site can find a full directory listing of internet marketing companies, a knowledge zone, internet marketing news, and much more.
To learn more about the independent authority on search vendors visit:
To view the latest rankings of the best SEO company and other internet marketing services and software visit:
http://www.topseos.com/rankings
###