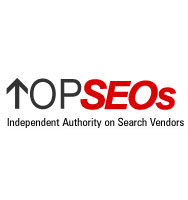 Plymouth, IN (PRWEB) February 11, 2010
The topseos.com scam and fraud department has been launched according to the independent authority on search vendors. The department specifically investigates any potential scam or fraud complaints from businesses that have worked with internet marketing vendors. The topseos scam and fraud department seeks to mediate any situations, if possible, as an independent authority.
Jeev Trika, Managing Partner with topseos.com, explains, "We often times take a mediator role to try to resolve such situations where the buyer feels they have been ripped off. The agencies are not always at fault, and sometimes the buyer needs to be educated on the service that was purchased. However, it is often times in the interest of both parties to use us as a mediation party to resolve any disputes."
topseos.com began in 2002 with the mission in mind of helping businesses connect with the best in the internet marketing industry. Every month, thousands of internet marketing vendors are put through an extensive evaluation process by experienced research team that specializes in the various categories ranked by topseos.com. On the first of each month the information is compiled from the month and updated rankings of the best internet marketing vendors are released.
If you would like to learn more about the topseos scam and fraud department visit:
http://www.topseos.com/scam_report
If you would like to connect your business with the best in the internet marketing industry visit:
http://www.topseos.com/rankings
###