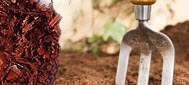 If May is any indication Van Beek's Garden Supplies is about to experience their busiest top soil season ever.
Oakville, Ontario (PRWEB) June 20, 2012
Van Beek's Garden Supplies has been providing landscaping products including top soil to residents in Oakville, Ontario and surrounding areas since 1962. Over the past 50 years a lot has changed in the landscape products industry, including a new emphasis on internet marketing. However, over the past five decades the most important things have remained the same at Van Beek's, including the family run businesses' emphasis on customer service and client satisfaction.
Van Beek's clients are more than just customers, they are family – some of which have been relying on Van Beek's to provide them with top quality landscape supplies since the family run business first opened its doors in 1962.
Still, although the business has always done well, it relied on word of mouth throughout its earlier years in business as satisfied customers recommended the Van Beek's products to their friends and neighbours. The world has changed though, and with more and more new residents moving into the Oakville community and area it was time for Van Beek's to shift their marketing focus to the internet.
For the past several years Van Beek's has been focusing on increasing their search engine traffic through search engine optimization with the help of internet marketing specialists WSI Milton. The results have been staggering for this topsoil supply company, and this May Van Beek's is in position to set records for their busiest season ever. In comparison to statistics a year ago, this May website traffic was up 33.8%, with over 22 000 visits to the website.
Organic search has grown 44.8% this May, with the majority of this traffic being from local visitors. The success with local searches is evident with a conversion rate of over 11%. Over 11% of website visitors are either submitting a request form or contacting the company by phone. With approximately 2500 visitors contacting Van Beek's in May (an increase of 500 more than last May), both locations have been very busy indeed.
The great news for Van Beek's is that this is just the beginning of the season. The company is primed to break its own records for the best season ever for the sale of black earth soil, topsoil and other landscape supplies and products. With the decision to move to a new website design and internet marketing strategy the company has experienced more and more business, year after year.
Navigating the ins and outs of changing technology is a difficult task for any business, let alone one ingrained in 50 years of tradition and history. The challenge has been to remain current and relevant, while holding on to the core values that clients have come to know and expect. Definitely the emphasis on supplying a wide variety of high quality products, dedication to customer satisfaction and over 50 years of gardening and landscape wisdom are still the core tenants of Van Beek's Garden Supplies, and will continue to be as the company moves forward with cutting edge products, technology and marketing strategies.