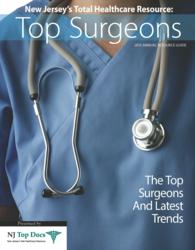 We are excited to launch our second magazine in the series, and continue to bridge the gap between online and print.
Scotch Plains, NJ (PRWEB) January 31, 2013
NJ Top Docs has announced the launch of the second magazine in the New Jersey's Total Healthcare Resource series of medical and dental publications. As a trusted online resource for seven years, NJ Top Docs and NJ Top Dentists' websites are comprised of more than 900 detailed profiles on the area's most qualified doctors, dentists and hospitals. By choosing to extend the brand beyond the Web, readers will receive a guide that serves as an introduction to the professionals practicing in their area.
"For the last seven years we have been featuring top healthcare providers in New Jersey online and we are ecstatic to be delivering our total healthcare resources direct to homes across the state," says Cristina Mendez, Director of Marketing and Client Relations at NJ Top Docs and NJ Top Dentists.
The next magazine in the series to be published is the "Top Surgeons" magazine in May of 2013. "Top Surgeons" will feature some of the most accomplished and respected surgeons across New Jersey and will be delivered in hands to potential patients.
As with the entire series of magazines, "Top Surgeons" will be published in two zones—Northern New Jersey and Central/South Jersey—to ensure optimal distribution throughout the state. By using this circulation model recipients are learning about the practices in their specific areas, and the featured physicians are reaching residents in the towns closest to their offices.
For more information on how you can receive a copy of the magazine or to have your practice reviewed for possible feature, Cristina Mendez, Director of Marketing & Client Relations at 908-288-7240 or via email at cam (at) NJTopDocs (dot) com.