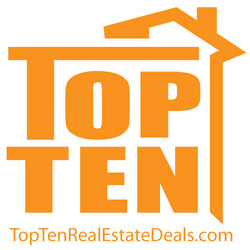 South Bend, IN (Vocus) July 1, 2010
Have a great deal on a new condo development?
Let TopTenRealEstateDeals.com know about it and let your development benefit from Top Ten's large media network exposure.
TopTenRealEstateDeals.com is also looking for candidates to be featured in their annual Top 10 Beach, Golf, Ski, Romantic or Coolest Homes lists. Many of these lists have been picked up by some of the biggest media outlets in the United States including Yahoo, CNBC, The Wall Street Journal, and more.
View a sample of their recent major media exposure at: http://www.toptenrealestatedeals.com/contactTopTen.php
TopTenRealEstateDeals.com also features weekly the Top 10 homes for sale in the U.S., Top 10 dollar and percent discounts, Top 10 upcoming home auctions, and the Top 10 regional bargains in over 25 U.S. cities.
Top 10 lists are free to media outlets for publication.
Contact:
Jason Wakefield
Marketing Director
TopTenRealEstateDeals.com
press(at)toptenrealestatedeals(dot)com
###