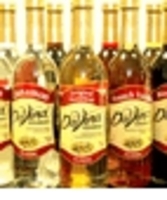 City of Industry, CA (Vocus) April 30, 2010
Lollicupstore.com, online supplier of Torani syrup, is bound to make many customers happy this month as prices are slashed on select products. Aside from offering sweet deals on its beloved Torani syrup products, Lollicupstore.com is unveiling more irresistible offers for other lines of specialty beverage products. This May, take advantage of discounts on upcoming purchases of Monin coffee syrups, Da Vinci Ice Coffee Kits and syrups, Lollicup fruit syrups, and Big Train Blended Ice and Blended Creme Powder.
To start, Lollicupstore.com is offering select flavors of Da Vinci Syrups (caramel, hazelnut, french vanilla, regular vanilla, and sugar-free vanilla) for only $3.99 this month. A Da Vinci Ice Coffee Kit, including Gavina Northwest Blend Ground Coffee, three Da Vinci syrups, three syrup pumps, bar spoon, and two recipe cards, are now only $54.95, which is over $10 in savings for online customers. Select flavors of Lollicup brand syrups are also on sale, including summer fruits mango, passion fruit, peach, and strawberry. Monin syrups are also now available in newly reduced prices: each bottle of Monin caramel, hazelnut, regular vanilla, and sugar-free vanilla syrup retails for only $4.99. Finally, Big Train Blended Ice and Blended Creme Powder can now be purchased for $17.99 per bag, a $2 saving from its previous retail price of $19.99.
More discounts and money-saving deals are available at Lollicupstore.com, including bargains for Torani products. Torani is a world recognized flavored-syrup brand and continues to offer ways to introduce flavor and originality to beverages and other culinary pursuits. Lollicup Store carries Torani syrup products as well as other specialty beverage products for home and business use. Choose from Lollicupstore.com's wide variety of Torani products, from classic Torani syrups, organic Torani syrups to Torani sauces, and Torani purees available in both regular and sugar-free flavors.
For regular updates on the company's news, events and promotions, visit Lollicupstore.com's official blog to find more information on your favorite Torani syrup products, new recipes, and other LollicupStore.com offerings. Make sure to take advantage of LollicupStore.com's regular deals and promotions. More discounts are in store for bulk purchase of Torani syrup and other products. Visit the website now to find out more.
About Lollicup® USA Inc.
Lollicup® USA Inc is the largest distributor in United States of Torani syrup, sauces, frusia, and caffioco. Headquartered in the City of Industry, Lollicup® is also known for its retailing bubble tea drink stores under the Lollicup® Coffee and Tea and Lollicup® Tea Zone brands. Press release produced by Cybertegic - an Internet marketing services agency that specializes in search engine optimized press release marketing (SEO marketing).
###