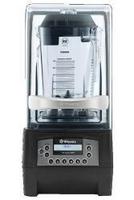 City of Industry, CA (Vocus) November 1, 2010
Lollicupstore.com, a leading online Torani syrup retailer, is offering its customers a variety of promotions for the upcoming holiday season, including a recipe contest and discount on the popular Vitamix "Quiet One" Blender. Lollicupstore.com is also featuring beloved seasonal flavors from the best gourmet beverage companies in the world, including Torani, Da Vinci, Monin, Ghirardelli, Caffe D'Vita, and Big Train.
Lollicupstore.com invites fans to share their best beverage recipe, featuring items from LollicupStore.com, for a chance to win a $100 gift card. To enter, fans must send all their recipes and contact information to marketing(at)lollicup(dot)com by November 19, 2010. Entries will be posted on the Lollicupstore.com Facebook page, and fans will have a chance to vote on their favorite recipe. The winning entry will be awarded a $100 cash card.
Blend in the holidays with a new Vitamix "Quiet One" Blender, and receive $100 off the purchase with any Holiday Flavor with coupon code QUIET100. For more holiday merriment, serve up something festive with Lollicupstore.com's Boba Starter Kit for only $19.99.
The online beverage supplies wholesaler and retailer has a wide range of Torani ingredients and other coffee shop products at affordable prices. Mix up the best holiday drinks with special holiday flavors such as Brown Sugar Cinnamon, Gingerbread, and Italian Eggnog Torani Syrup, or try SugarFREE Peppermint Torani Syrup.
Lollicupstore.com also carries other popular drink brands. Syrups from Monin are available in Chai Tea, Peppermint, Pumpkin spice, Gingerbread, and Cinnamon. Crème De Menthe, Eggnog, and Pumpkin Pie syrup from Da Vinci, one of the best in gourmet brand name syrups, is also in stock, as well as their popular SugarFREE Syrups.
Also, try new flavor powders from Big Train and Caffe D'Vita. Customers can purchase delicious Raspberry Chai Tea, Gingerbread Chai Tea, Vanilla Chai Tea, and Spiced Chai Tea powders from Big Train powders, or Enchanted Chai Tea Latte (in Vanilla or Spice) from Caffe D'Vita. Lollicupstore.com even has holiday inspired chocolate flavors from Ghirardelli for chocolate lovers.
More gift ideas, recipes and savings for the holiday season are available on Lollicupstore.com. Specializing in beverage ingredients, LollicupStore.com offers a wide range of products including Torani Syrup, bubble tea supplies, fruit syrups, jelly, beans, coffee, tea, coffee syrups, beverage powders, smoothie mixes, and more. For more details on the recipe contest, or, regular updates on the company's news, events and promotions, visit Lollicupstore.com.
About Lollicup® USA Inc.
Lollicup® USA Inc is the largest distributor in United States of Torani syrup, sauces, frusia, and caffioco. Headquartered in the City of Industry, CA, Lollicup® is also known for its bubble tea drink stores under the Lollicup® Coffee and Tea and Lollicup® Tea Zone brands. Press release produced by Cybertegic - an Internet marketing services agency that specializes in search engine optimized press release marketing (SEO marketing).
###