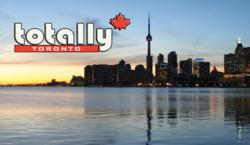 Toronto accommodation sector celebrates a positive start to 2012.
(PRWEB) February 14, 2012
On January 31, 2012 the Greater Toronto Hotel Association (GTHA) professionals reported a record high for hotel occupancy year over year since 2009. Analysis of data from the GTHA monthly occupancy statistic listings shows a close to 4% increase in 2012 versus 2009.
As Toronto launches its own Trump Hotel the Toronto accommodation sector celebrates a positive start to the New Year.
The Greater Toronto Hotel Association with over 170 members across the GTA reports hotel statistics for its members. Founded in 1925 these statistics allow the hotel members to work cohesively as a team in determining rate and projecting occupancy in order to service the 34,000 plus rooms in the Toronto area.
The Greater Toronto Hotel Association also serves as a platform for its members to work on issues of public policy and charitable ventures.
Revenue per average room is also at a four-year high for Greater Toronto Area (GTA) accommodations. It is evident that lodging options in the Toronto area have not compromised its price integrity due to the declining economy. 2012 looks to be a positive year in the Toronto hospitality industry.
Not surprisingly Tourism Toronto stats also reported a stellar 2011 for hotel occupancy results.
Toronto is continually adding to its Luxury Hotel list with the recent launch of Trump Tower and the soon to be opening of Toronto's Shangri-La Property in August 2012. The Ritz Carlton opened in 2011 offering variety to those seeking a five star property on the Toronto skyline.
Toronto accommodation options are many and offer the traveler choice of many price and styles of room. If a five star is not the preferred choice, there is a quite a selection of Toronto hotels, mid-range, economy and budget properties.
Toronto also has its share of bed and breakfast listings and a range of hostels. Variety is abundant in the GTA as is the option of neighborhood to visit and spend the night in.
For ease of accessing Toronto accommodation options Totally Toronto has listed the properties by category and neighborhoods on the Toronto website.
As Toronto continues to welcome new members to its hotel association in addition to the new rooms and options for the tourist, the business traveler, or even those simply wishing to spend a night away from home, Toronto has just what the consumer is demanding.
Totally Canada Inc., operating under the name 'Totally Toronto' is based in Toronto, Canada with a remote office in Barbados. The company was incorporated under the Business Corporations Act (Ontario) on September 23rd, 2010.
Totally Toronto aims to help local businesses shine alongside Toronto's corporate titans.
By guiding visitors to your business on Totally Toronto, it will gain increased exposure online, before a visitor even steps outside their home, hotel or airplane.
Promoting all there is to know about Toronto - that's Totally Toronto.
Media Contact
Founder and Managing Director
Brett Callaghan,
Totally Canada Inc. / Totally Toronto,
30 Silvermoon Avenue,
Toronto, Ontario,
L7E 2&9, Canada
For more information on Totally Canada Inc. / Totally Toronto, please call (866) 978-5898 or (416) 628-8795.
Email: service at totallytoronto(dot)net
###