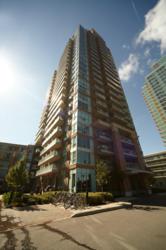 Classified as a wasteland just a couple of decades ago, Liberty Village has been on the upswing for quite a while now, and consistently attracts new dining venues to the area.
Toronto, Ontario (PRWEB) August 14, 2012
In its continued ascension up the ranks of Toronto's most popular neighborhoods, Liberty Village recently saw the opening of Claudio Aprile's newest restaurant in a chain of successful establishments reaching all the way to Pearson airport. Aprile's latest expansion, Origin Liberty Village, made its debut about a month ago in the Liberty Market Building, formerly home to the Liberty Noodle.
The restaurant occupies over 1,000 square feet of dining and drinking space, and features a menu with items that are not offered in any of Aprile's other restaurants such as a few tostada dishes. "I don't want to just Xerox every location," said Aprile, adding "I like changing things up."
Classified as a wasteland just a couple of decades ago, Liberty Village has been on the upswing for quite a while now, and consistently attracts new dining venues to the area. Maizal Quesadilla Café opened its doors to the public just recently as well.
Although the area has, over the last few months, seen the closure of some restaurants such as Chuck and Co, Liberty Belle, Liberty Noodle, and The Liberty, a number of restaurants continue to do extremely well. Donna Dooher's Mildred's Temple Kitchen has enjoyed great success in the neighborhood since its debut in 2008.
In an interview with Blogto.com, Dooher said that the reason for the closures "is the growing pains of a neighbourhood that is growing so fast." "I think it's really important to do your homework to find out what product will be successful in that environment. It takes a bit of massaging, and we've made plenty of changes since first opening up a few years ago." She added.
One thing is for sure, Aprile is not the least bit concerned about the closures. "It's a fertile neighbourhood with a very affluent demographic," he said with reference to Liberty Village.
Aprile is right to shrug off the unfortunate closings. The neighborhood has been undergoing a tremendous amount of gentrification over the last couple of decades and with the number of new condominium projects underway, Liberty Village is showing no signs of slowing down.
The area is home to some of trendiest and most appealing loft condo buildings in downtown Toronto. Liberty Village's Toy Factory Lofts at 43 Hanna Street, for instance, is a historic loft conversion building with over 215 elegant suites boasting 14-ft exposed concrete ceilings, floor-to-ceiling windows, granite counters, floating ductwork, and more. The building's amenities include a fully equipped fitness center and steam room, a party room with kitchen facilities, an overnight guest suite, a business center, and a rooftop terrace complete with hot tub.
Then there are the Liberty Village Townhomes which occupy 45 acres of land over which 466 townhomes are spread. The residences feature a beautiful Georgian style exterior and nothing but charm and elegance on the interior. The townhomes offer an exquisite living space with granite countertops, glass and lacquered cabinetry, stainless steel appliances, and laminate floors. Floor plans include bachelor, one, two and 3 bedroom units.
Also worthy of mention are the Zip, Battery Park and Vibe Condo towers. The three 24-story buildings are linked together with a 2-level pedestrian bridge and provide their residents with modern, luxurious downtown living at its best. In addition to the numerous amenities that the complex offers, the suites boast remarkable features such as granite and marble countertops, ceramic backsplash, deep-soaker tubs with separate shower, and controlled heating and air-conditioning to name just a few.